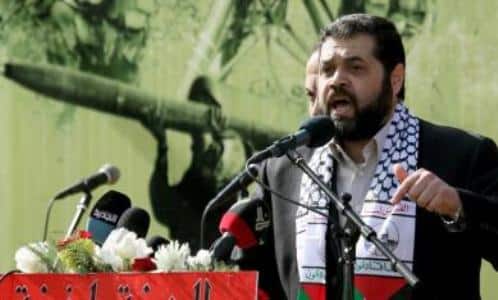 Hamashole Osama Hamdan (hat tip: CableLegend).
Hamas spokesman Osama Hamdan on Monday defended a video interview of him repeating the "blood libel" slur — that Jews killed Christians and baked their blood into matzah — by saying that he had no problem with Jews as a people and even had Jewish friends.

"You cut the words — not you, the Israelis. They cut the facts and start this propaganda to say they are innocent," Hamdan, videoing in from Qatar, said to CNN's Wolf Blitzer. "I have Jewish friends supporting the Palestinian cause."
Notice how he asks the Jewish Wolf Blitzer not to "cut him." And it's not even Passover.
Please help ensure Israellycool can keep going,
by donating one time or monthly