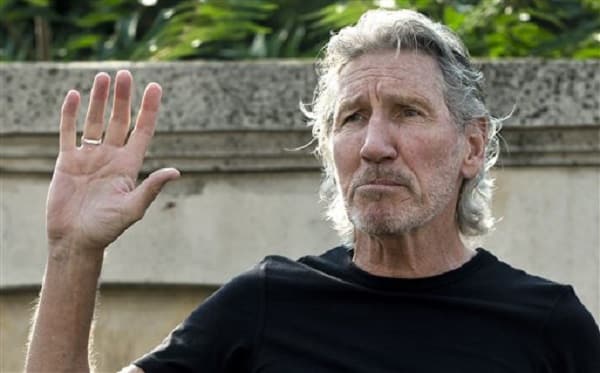 Sounds like a mundane post title, I know, but I find it rather interesting – perhaps even telling – that it would be at a place like this:
The rock icon and his wife, Laurie, recently dined at ilili, the Lebanese restaurant on Fifth Avenue, with James Linville, the filmmaker who was George Plimpton's long-time deputy at the Paris Review literary magazine.

A bottle of red Massaya wine was sent to their table by former Los Angeles architect, and current Lebanese wine maker, Sami Ghosn.

"The irrepressible Sami followed [the bottle] over to the table and coaxed me to take an iPhone photo of him with Roger," Linville said. As Linville aimed the camera, Sami slowly slid the bottle into the frame and turned the label out. "Roger, not one to miss a trick, exploded so as to be heard by all the diners nearby: 'Get the product out of the picture!'?" said Linville.

—-

Linville said Waters traces his fascination with the Arab world to a visit to Beirut when he was 20. "He was penniless and treated with great hospitality," said Linville. "He seemed to love the place."
Although I guess it would be even more interesting if he frequented kosher delis.
No word on whether he ate any pudding.
Please help ensure Israellycool can keep going,
by donating one time or monthly