With Israeli PM Netanyahu's visit to Australia a rousing success, hundreds of Israel haters gathered in Sydney to protest his visit. What they succeeded in doing is showing their true intentions.
Do not make any mistake. Comparing the Israeli Prime Minister to Hitler is Jew hatred. And that yellow and green flag? That is a flag of Hizbullah, the terror organization out to destroy Israel.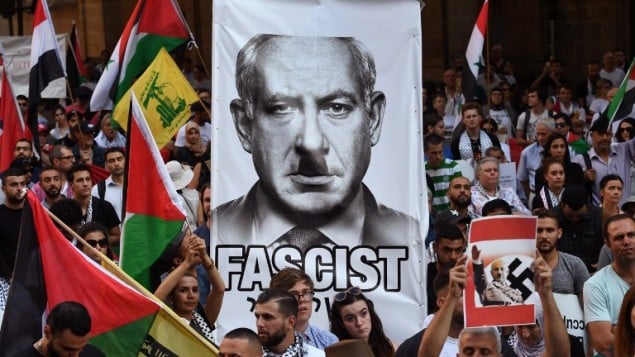 This protester admits she will never recognize Israel as a Jewish state, while pretending to support a two-state solution.
P.S Regarding her last question, Israeli Arabs were asked if Israel is a democracy.
Which all makes the Coexist sign in the following photo rather quaint.
Please help ensure Israellycool can keep going,
by donating one time or monthly