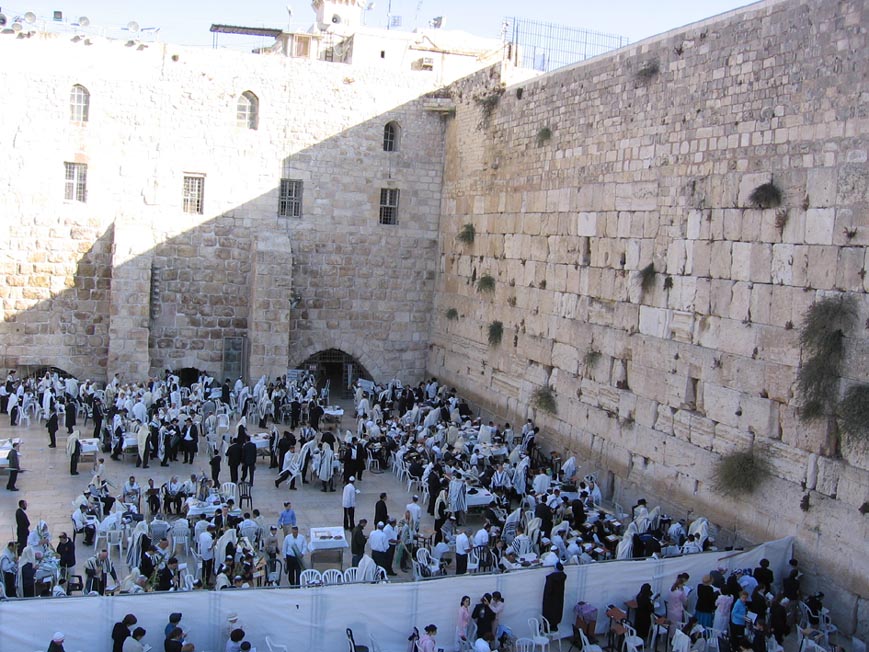 In yet another disgusting hit job on Israel, Philip Weiss of anti-Israel site Mondoweiss has written about Israel's repossession of the Western Wall plaza – except he naturally refers to it as "the destruction of the Mughrabi Quarter."
http://mondoweiss.net/2017/04/bulldozers-shavuot-1967/
But here's the thing. So blinded is he in his hatred of Israel, that he shoots himself in the foot in the very first paragraph (although he'd naturally claim it was Israel who did the shooting)
In a few weeks, the world will commemorate the 50th anniversary of the Six Day War, which ended partition and began the occupation. Israelis will celebrate the "liberation" of Jerusalem. They will gather at the wide open plaza of the Western Wall. Before the war this was a neighborhood called the Mughrabi Quarter: 135 houses with 700 residents, many of them of Moroccan and Algerian ancestry.
"Many of them of Moroccan and Algerian ancestry" is not a very convenient fact for those who like to argue the palestinians are indigenous to this land.
Weiss then shoots himself in the other foot with this:
Yesterday at the Center for Palestine Studies in New York, Vincent Lemire, a French scholar, told a story about the destruction of the Quarter and the expulsion of those residents that he heard from Haifa Khalidi in her family's house next to the former Mughrabi Quarter.
The Khalidi clan is a prominent family from the Bani Khalid tribal confederation.
The tribe ruled the southern region of Iraq and eastern Saudi Arabia (al-Hasa and al-Qatif) from the 15th century to the 18th century, and again under the auspices of the Ottoman Empire during the early 19th century. At its greatest extent, the domain of Bani Khalid extended from Iraq in the north to the borders of Oman in the South, and wielded political influence by ruling the region of Nejd in central Arabia.
Again, not indigenous and here way after the Jews.
This is, of course, not the first time we have seen something like this. Back in January, I posted about Jerusalem's "Afro Palestinians," while last month, I showed how an AP report on "east Jerusalem palestinians" hinted as to their true origins outside of Israel.
You just can't get away from the fact that the Jews are indigenous to this land and the Arabs are the colonialist/conquerors. Even in pieces by those seeking to undermine us.
Hat tip: Andrew P
Please help ensure Israellycool can keep going,
by donating one time or monthly
Facebook Comments
comments