Yesterday, I posted the antisemitic Fatah Facebook post promoting violence against Jews, which showed just what Mahmoud Abbas and his part truly stand for.
Apparently, Fatah realized how bad this made them look, and they deleted the Facebook post.
But unfortunately for them, this is not my first rodeo, and I am meticulous when it comes to taking screenshots to deal with this eventuality.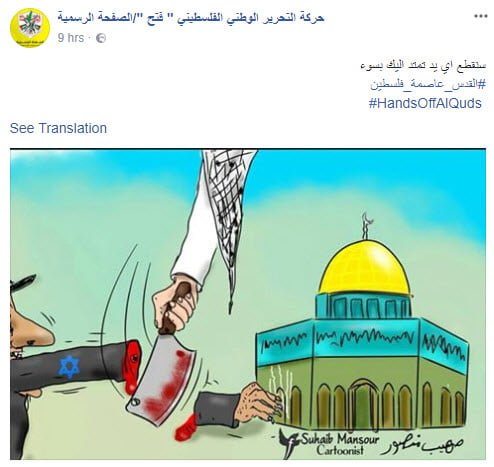 Too late, Mahmoud. You're sprung, and I will continue to expose you and your party for who you are and what you stand for.
Please help ensure Israellycool can keep going,
by donating one time or monthly