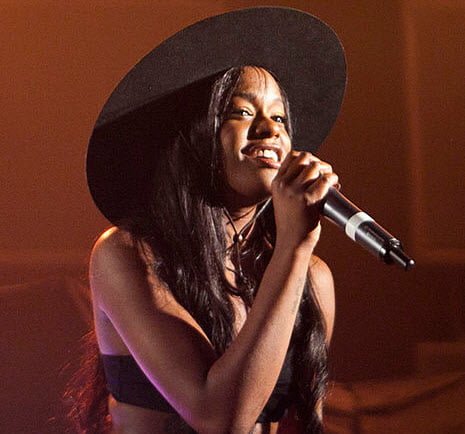 Rapper Azealia Banks will be heading to Israel to perform in May. And while I am not personally familiar with her music, she is apparently a rather big deal.
Banks's debut single, "212," has been viewed more than 148 million times on YouTube. She has collaborated in the past with Pharrell, Missy Elliot, Childish Gambino and more, and has done remixes for artists including Beyonce, Fall Out Boy, Lana Del Rey and Britney Spears. Banks also starred in a feature film, Love Beats Rhymes, which was released in December to mixed reviews.
Banks has posted the following on Intagram, mentioning Israel specifically in excited fashion
She also posted this in the comments in reaction to a hater
What makes this all surprising is she has, in the past, railed against "Zionism." (language warning)
M.I.A. does have a supporter in Azealia Banks. The Harlem rhymer wrote on her Instagram page:

Leave M.I.A the f-ck alone. You guys are idiots and have COMPLETELY missed the point of what she's trying to tell you. THIS IS A BLACK PERSON. SriLankans/Indians are BLACK. U guys keep for getting that black is not something we share as an ethnicity it's something we share as a GLOBAL STRUGGLE. Everything/Everyone that is on the opposite side of the Aryan/Christian/Zionist world supremacy agenda has been marked as BLACK. And has been marked FOR DEATH. This includes, Africans, Indians, African Americans, Arabs, Muslims, south East Asians, aboriginal people, ETC. you motherf-ckers DONT GET IT. m.I.a is trying to explain this deeply complex idea to you all with examples of current events but the LIBERAL MEDIA has its d-ck so far down you sheeples throats that you can't even understand what she's saying. SHES TELLING YOU THAT HER PEOPLE ARE SUFFERING JUST AS OURS ARE. LEAVE MAYA THE F-CK ALONE AND LET HER DO HER PERFORMANCE. FOR F-CKS SAKE
Yeah…wow!
She has since deleted this Instagram post, but it certainly raises the question: did she change her views on Israel? Or was this just another example of her being outrageous?
Please help ensure Israellycool can keep going,
by donating one time or monthly