BDS

-

search results

If you're not happy with the results, please do another search
Try as hard as they might, BDSHoles just can't stop the juggernaught of software innovation in Israel.
Something for the BDSHoles to boycott..but they won't
The BDS movement is not pro-Palestinian. It is antisemitic.
Another band gives BDS the finger
It's time for Mohammad Hamad to hear a knock at the door
I believe I have found his Facebook profile, and what a hypocrite he is
BDS will never win over the singer-songwriter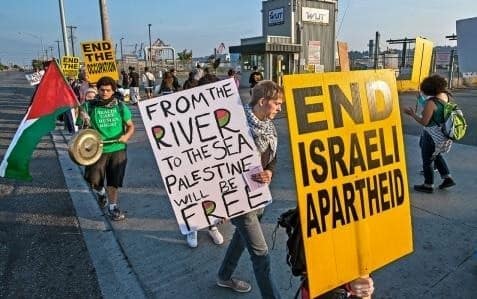 Pro-Israel University of Michigan student cleared of all charges at first ever ethics probe.
So many people flew in from all over the world to #contentisrael15 conference. What BDS?