Home
Authors
Posts by Brian of London
Listen to the UK blogger who's illuminating the UK Labour Jew hatred.
What do you expect when you quote Norman Finkelstein?
How to look like you're helping while simultaneously making things worse.
It would seem that a great many people adamantly think so.
The precise money trail from EU, UK and other foreign donors to the hands of convicted murdering terrorists.
My father in law, in conjunction with an off duty life guard, saved a drowning child yesterday. It's not difficult.
When you're looking for something as important as lost family, never give up.
I'm not sure if Mark Zuckerberg is wicked, simple or does not know how to ask a question. I'm pretty sure he's not wise.
Our greatest fear is that Husam El-Qoulaq's name somehow becomes attached to the antisemitic incident calling Tzipi Livni smelly.
When you can't quite find the words to say "you're wrong".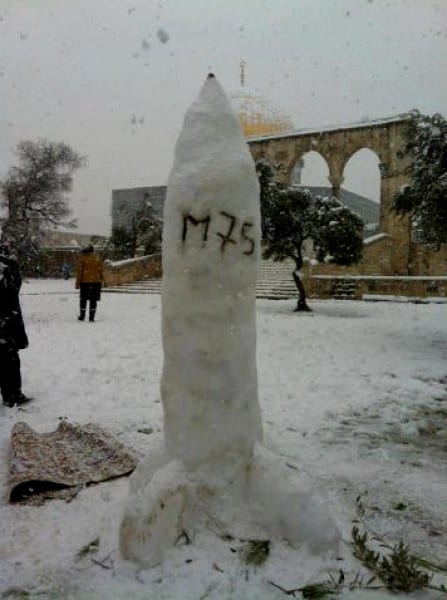 Is it all possible that the largest single voting block in the UN has altered UNESCO policy?
Malia I only boycott Israel Bouattia has just been elected the new President of the UK's National Union of Students.