Home
Authors
Posts by Kay Wilson
Individually and collectively, Israel and the Jewish people have a purpose and a perspective that looks outward.
Kay writes to the mayor of London
It's a long, lonely, terrifying, yet exhilarating walk, out of the forest of hate.
For those who love irony, this is as good as it gets
Alternative routes are paved with thousands of beheaded torsos of Eastern Christians, corpses of Boko Haram and mutilated Yezidi children.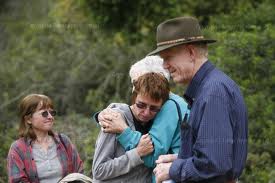 It is incitement that enables human beings to hack others to death without so much blinking an eye