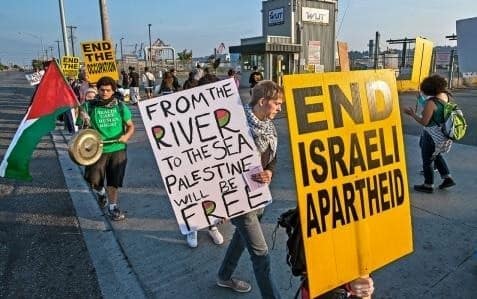 Anyone who recognizes the "true intent" behind President Trump's Muslim Ban must also recognize the true intent behind BDS
Joanna, you are absolutely fabulous!
It is as if millions of Israel hating voices suddenly cried out in terror and were suddenly silenced.
"I do not support BDS. I just want peace."
British actor/director Simon Callow has come out strongly against BDS.
An open letter to the editors who publish open letters to artists
Contempt for Judaism, plain and simple
More disgraceful, anti-Jewish behavior by a university student senate, led by BDS-holes