Home
Tags
Jewish Voice for Peace
Tag: Jewish Voice for Peace
I recall the words of Berl Katznelson, as he marveled at the continued existence of Jewish Jew-haters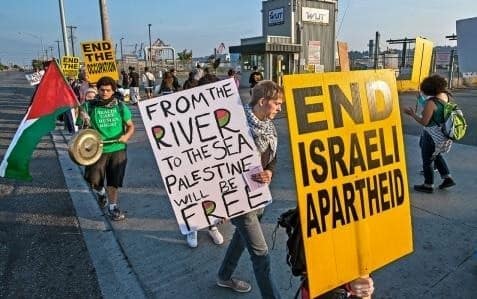 Their latest disgraceful act
Jewish Voice for Peace: there is nothing Jewish about you and nothing "peace" about you.
They are crying out "Islamophobia"
What other videos might JVP have in store?
One of the most insulting things I have seen in a long time
Jewish Voice for Peace is truly beyond the pale.
From the Jewish Voice For Peace national conference
BLM dumps Jewish allies. But when will the Jewish community do the same to the Jewish antisemites?
The last thing Jewish Voice for Peace is about... is about peace.
Reader Stacy got shut down by Jewish Voices for Peace on social media. So she called them