It's hard to fathom the depths of these people.
How do you take a great statement by David Cameron and mess it up?
There are moments you know will be remembered.
The two state solution must be considered impossible with the current culture of the entire Palestinian people
They were schoolboys. Schoolboys.
Just imagine her job description.
Ted Cruz goes in to bat for our kidnapped boys
The mother of Naftali today addressed the world's most useless body about the plight of the boys
It's how Jewish mamas roll. Anything for our soldiers. Anything to #BringBackOurBoys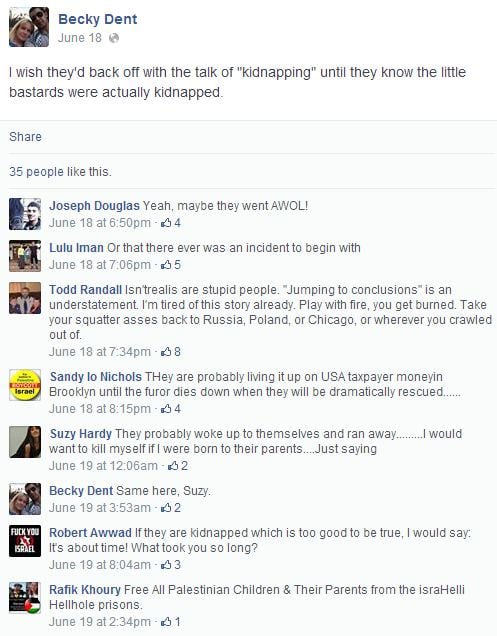 Those who claim to be all about human rights, and who side with the palestinians, are invariably among the biggest haters and morally bankrupt people you can find