How can there be peace when they're building monuments to terror. #TearDownTheMonument
The time to find our collective voice is way past overdue.
Why negotiate, when you can simply sit back and let the world scramble over each other to throw money at you.
Despite being post-Stephen Harper, the Canadians respond
Standing ovation for Abbas's blood libel raises the question of why
Video version of the Mahmoud Abbas self created water libel lie at the EU.
Where even the retraction is dishonest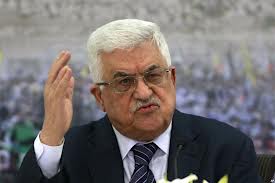 "Moderate" Mahmoud has some good news