If you think you should accept SJP's condolences over Pittsburgh, think again.
Will the real Ammar Campa-Najjar please stand up?
You can't make this stuff up - although it very much looks like Jeremy Corbyn just did.
Another shameless attempt to pull the wool over the eyes over those willing to be gullible enough to allow it
There is real evil that sits on the footsteps of our Jewish state - evil that if unleashed, will cover the land with darkness and death
Thanks to a new report by Tablet, we now have proof of a financial relationship between a prominent BDS group and terrorist organizations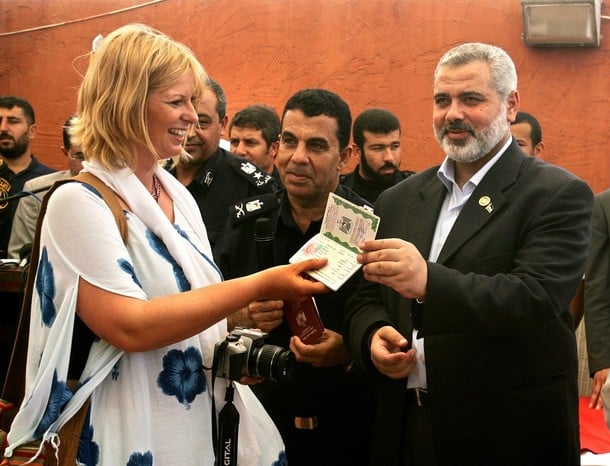 I guess there is nothing surprising about "journalist" Lauren Booth tweeting her support for the terrorists firing rockets at Israeli civilians, including kindergarten children
Police in Washington, New York City, Chicago and Las Vegas have revised their shooting policies to allow officers to fire at moving vehicles to stop vehicle ramming attacks.
Earlier today, 4 palestinians were killed in a blast. Palestinian medics immediately pointed the finger at Israel.
Another strong indication that the IDF was not shooting indiscriminately, and really was targeting those engaged in terror and violence