Best of 2007: Top 10 Separated at Births (Poll)
I'm going to do things a little differently this year. Because I like to operate somewhat of a democracy here at Israellycool, I'll let you all decide on the composition and order of the Top 10 Separated at Births of 2007.
I have narrowed it down to what I believe are the best 12 of the year. Now all you have to do is choose your favorite one of these by voting in the poll underneath the following entries:
Israeli Prime Minister Ehud Olmert, and one of those amusement park clowns (first posted October 16th)
A scared looking palestinian terrorist and celebrity Nicole Richie (first posted November 4th)
Israeli Prime Minister Ehud Olmert, and PA Chairman Mahmoud Abbas (first posted July 22nd)
Spokesman for the Iraqi Islamic Party, Sheik Omar Jabouri, and Hollywood actor Laurence Fishburne (first posted November 2nd).
Israeli Prime Minister Ehud Olmert, and the Death Star (first posted August 27th)
Eurovision winner, Serbia's Marija Serifovic, and filmmaker Michael Moore (first posted May 13th).
A member of Mahmoud Abbas' security forces, and an Aborigine with a didgeridoo (first posted August 24th)
Markos Moulitsas Zúniga from The Daily Kos and Donkey from Shrek (first posted October 4th)
Some old palestinian man and Ogre from Revenge of the Nerds (first posted February 19th)
Some palestinian terrorist and Hollywood actor Colin Farrell (first posted April 18th).
Italian fashion designer Giorgio Armani, and one of his creations (first posted March 26th)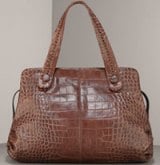 An enraged palestinian demonstrator, and actor Edward James Olmos (first posted December 15th)
Poll closes next Tuesday (January 8th) 23:00 Israel time.
Related Links:
Best of 2006: Top 10 Separated at Births