Best of 2007: Top 10 Separated at Births – Results
And here are the final results, based on your votes..
#10 (1 vote): Spokesman for the Iraqi Islamic Party, Sheik Omar Jabouri, and Hollywood actor Laurence Fishburne (first posted November 2nd).
#9 (2 votes): Some old palestinian man and Ogre from Revenge of the Nerds (first posted February 19th)
#8 (3 votes): Italian fashion designer Giorgio Armani, and one of his creations (first posted March 26th)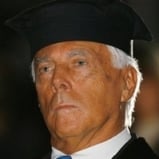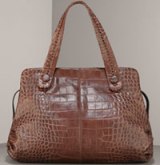 #7 (4 votes): A scared looking palestinian terrorist and celebrity Nicole Richie (first posted November 4th)
#6 (7 votes): Tied:
Israeli Prime Minister Ehud Olmert, and the Death Star (first posted August 27th)
Eurovision winner, Serbia's Marija Serifovic, and filmmaker Michael Moore (first posted May 13th).
A member of Mahmoud Abbas' security forces, and an Aborigine with a didgeridoo (first posted August 24th)
#5 (8 votes): Israeli Prime Minister Ehud Olmert, and PA Chairman Mahmoud Abbas (first posted July 22nd)
#4 (9 votes): An enraged palestinian demonstrator, and actor Edward James Olmos (first posted December 15th)
#3 (10 votes): Some palestinian terrorist and Hollywood actor Colin Farrell (first posted April 18th).
#2 (27 votes): Israeli Prime Minister Ehud Olmert, and one of those amusement park clowns (first posted October 16th)
#1 (47 votes): Markos Moulitsas Zúniga from The Daily Kos and Donkey from Shrek (first posted October 4th)