Spot the Curiosity
The following photo was found in a house in Sajaiah in January, 2006. Can anyone spot what is really "interesting" about it?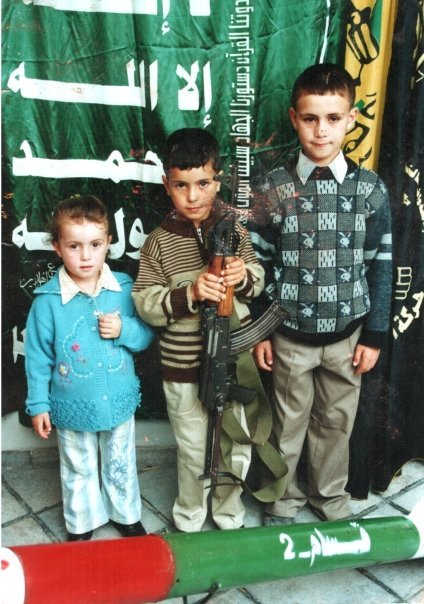 Clue: I am not referring to the fact the boys are posing with weapons. That has ceased to be interesting – but not sick – since it is so commonplace.
Answer:
|
|
|
|
|
|
|
|
|
V
Answer: The boy on the right seems to have a Playboy logo on his sweater (hat tip: Tep).