The Day In Israel: Wed Nov 24th, 2010
Most of the news surrounding Israel these days seems to revolve around a freeze. But could it be that things are about to heat up in the north? 
The forum of seven senior ministers will convene Wednesday to discuss the security situation on Israel's northern front amid concerns that a report linking Hezbollah to the murder of a Lebanese prime minister could spark conflict. 

Prime Minister Benjamin Netanyahu told the visiting Italian foreign minister Tuesday that Israel is concerned Hezbollah will "take over" Lebanon after the release of a report implicating Hezbollah in the 2005 assassination of former Lebanese Prime Minister Rafik Hariri in Beirut. 

—- 

A high-ranking Israeli official said Wednesday's forum of seven meeting was originally scheduled to be held with the full security cabinet. Given the sensitivity of the matter, however, a decision was later made to hold the meeting on a smaller scale. 

Over the past few weeks Israeli defense and diplomatic officials have been closely watching developments in Lebanon. Sources in the Foreign Ministry and Military Intelligence believe that despite the growing tension in the country, neither Hezbollah nor any other player in Lebanon – Syria and Iran included – has any interest in the security status quo spinning out of control. 

Netanyahu told Italian Foreign Minister Franco Frattini Tuesday that in order to extricate itself from the international pressure that would likely follow UN indictments, Hezbollah may try to undermine stability within Lebanon and could even try to assert control over the country. 

Defense Minister Ehud Barak told a meeting of local officials in the Negev on Tuesday that Israel must ensure that tension within Lebanon does not spill across the border. "There are deep tensions within Lebanon surrounding the investigation of the Hariri murder," Barak said. "We – both in our intelligence and operational networks – need to be alert so conditions don't deteriorate, and to monitor the possibility that someone will try to divert that tension toward us." 

Fred Hoff, a deputy to U.S. Mideast envoy George Mitchell responsible for Syria and Lebanon, visited Israel this week for meetings with high-level officials on developments in Lebanon. Among other things, Hoff asked that Israel's withdrawal from the divided border village of Ghajar be accelerated in a bid to strengthen the government of Prime Minister Saad Hariri in the face of Hezbollah. 

Hariri denounced the CBC report on Tuesday, and said he remains supportive of Wissam Hassan, the Lebanese intelligence chief and his father's chief of protocol who was also implicated in the assassination. 

"I personally think that the media leaks do not serve the course of justice," Hariri said, adding that he has "complete faith" in the intelligence chief. 

Hariri will leave Saturday for an official visit to Iran, following the controversial visit of Iranian President Mahmoud Ahmadinejad to southern Lebanon last month. 
Updates (Israel time; most recent at top) 
6:35PM: Received via my contact form:
Peter Goy wrote:
Hello israellycool,

I wonder how I can react or ask questions about blogs or on blogs? I am 1000% ANTI-isreal and I am trying to get the adresses of the 5 star luxury hotels everybody here is "talkin" about but I cannot find ANY hotels in the Gaza strip with searching by Google Earth/Maps. I cannot find ANYTHING that looks remotely like "luxurious" while scanning Gaza with Google maps/earth. Is Google controlled by Palestinians ?

SO , if possible , I need your help to find out YOUR truth! Please provide me adresses of places ,land area's, hotels or anything that indicate spoiled luxury, health and wealth in the Gaza strip (NOT PICS ONLY cos they prove NOTHING).

Many thanks in advance. It is time to get the truth out and to get rid of MYTHS!!!

Sincerly

Peter
Well, Peter, you couldn't have looked too hard, because there are many palestinian websites that show just that.
I suggest you try these for starters:
If you don't think these look luxurious, then I suggest you become an intern for Saeb Erekat.
P.S I see from your IP address you are from Norway. Figures.
5:15PM: A senior Hizbully has hinted that his terrorist organization killed former Lebanese PM Rafik Hariri after all.
"Even if the organization did murder Hariri, that's no reason to destroy Lebanon," the London-based daily A-Sharq al-Awsat quoted Lebanese MP Walid Sakaria as saying.
5:10PM: Israeli Deputy Foreign Minister Danny Ayalon is spot on here:
Deputy Foreign Minister Danny Ayalon on Wednesday condemned a petition against Israel which was signed by one hundred famous Norwegians.

"Those who call for a boycott against Israel are in effect boycotting the peace process by automatically and unequivocally endorsing the Palestinian position and pushing them further away from the negotiating table," Ayalon said in a statement. "We expect the Norwegian government to condemn this boycott."
Well, except for the fact that there really isn't a peace process.
5:02PM: Introducing the top 10 BDS fails!
1:48PM: You remember the 80s song "99 Red Balloons"?
Try 100 Norwegian Buffoons (hat tip: Shy Guy).
One hundred famous Norwegians, led by the country's national football coach, have signed a petition demanding a cultural and academic boycott of Israel, accusing its educational institutions of "playing a key role in the occupation" and equating it with apartheid.

A Norwegian ex-premier denounced their boycott call.

Egil Drillo Olsen, coach for the national Norwegian football team, recently wrote in Aftenposten, the country's second largest paper, that the call to boycott Israel was "in line with what 90 percent of the world's population believes. There cannot be many other opinions."

The petition is the last item in a string of similar and high-profile initiatives to have taken place in Norway over the past two years. It was signed by coach Olsen and 99 other public figures from the arts and culture, who stated that a boycott is "necessary" not only to help Palestinians, but also to "support Israelis opposing the occupation."

Norwegian former Prime Minister Kjell Magne Bondevik called the boycott call "unhelpful" and "not representative" of the current government's policy.

Bondevik, who presided over the Norwegian government for seven years over the period 1997 until 2005 on behalf of the Christian Democratic Party, added he wished to "reassure" Israelis that "boycott is not an issue in Norway."

But Dr. Manfred Gerstenfeld, a senior researcher of anti-Semitism and anti-Zionist trends in Scandinavia, alleges Norway is a "pioneer" in the Western world promoting boycotts and hatred against Israel.

Gerstenfeld, Chairman of the Steering Committee of the Jerusalem Center for Public Affairs, notes some "uniquely Norwegian developments unparalleled elsewhere in the West."

Among them, he lists praise that Norwegian Foreign Minister Jonas Gahr Stoere wrote last year for a book accusing the Israeli army of deliberately killing Gazan women and children, and the promotion of a Norwegian diplomat who had compared Operation Cast Lead in Gaza with the action of the Nazis.

That same year the major Norwegian State pension fund divested from Elbit Systems because of the company's involvement in building the security fence.

Since then, Norwegian shares in several other Israeli companies have been divested. In November 2009, a Norwegian university, NTNU in Trondheim, became the first in the West whose Board openly discussed boycotting Israel. The plan was ultimately unanimously rejected.

"Norway's case is unique because it is a country dominated by a political, media and cultural elite with deep-rooted anti-Israeli attitudes stemming from their political world view," Gerstenfeld said. "It poses a threat to Israel because it may be the place where precedents are set in the campaign to delegitimize Israel."
11:48AM: Israel has asked the PA to dissocate themselves from a PA study denying our claim to the Western Wall.
Prime Minister Binyamin Netanyahu's spokesman Mark Regev called on the Palestinian leadership Tuesday to publicly disassociate itself from the Palestinian Authority "study" denying Jewish claims to the Western Wall, saying "this is not the sort of statement to be expected from a partner in peace."

"Denying the Jewish connection to the Western Wall is to deny reality. If you deny the Jewish connection to the Western Wall you are in fact denying the Jewish connection to Jerusalem and the land of Israel itself," Regev said. "When they deny the Jewish connection, they are unfortunately raising very serious questions as to their true commitment to reconciliation."

Regev said this type of statement was to be expected from "Ahmadinejad's Iran, Hizbullah or Hamas, but to deny the Jewish connection to the Western Wall is something that we wouldn't expect from a partner in peace, and I call upon the Palestinian leadership – President Mahmoud Abbas and Prime Minister Salam Fayyad – to publicly disassociate themselves from it."

—-

Meanwhile, the PA officially endorsed the "study."

The PA's Ministry of Information posted the results on its official website, and these findings were first published in The Jerusalem Post on Tuesday.

The project was prepared by al-Mutawakel Taha, a senior official with the PA Ministry of Information. He is also a prominent Palestinian poet and writer.

Taha's "study" concluded that the Western Wall was never a Jewish site, but had always belonged to Muslims. He wrote that the Western Wall, known to Muslims as Al-Buraq Wall, is actually the western wall of the Al-Aksa Mosque.

Gershon Baskin, the joint CEO of the Israel/Palestine Center for Research and Information, sent a letter to the Palestinian leadership in the wake of the Post article, calling the findings "a serious mistake" and "a stain on the Palestinian Authority."

"If the content of the article is correct, you should take immediate action against the author of the report in question (if he is in fact employed by the PA or by the PLO) because his baseless claims are a serious blow to the legitimacy of Palestinian claims and make a mockery of the idea of peace between the Palestinians and the Jews," Baskin wrote. "This is a most serious mistake, similar to the one of the late President Arafat when he denied any Jewish connection to the Holy Temple Mount (Haram Al-Sharif) in Jerusalem.

"Any observer, even a non-professional archeologist, can discern that the stones used to construct the Western Wall (the Kotel) are from the era of Solomon's Temple and the Temple rebuilt by King Herod which was hundreds of years before Islam appeared on the world stage.

"The falsification of history, as done in the report by the Palestinian poet Al- Mutawakel Taha, a senior official with the Ministry of Information, is a serious stain on the Palestinian Authority."
I think we need to do more than make this demand. We need to go on the offensive as follows:
Argue that this kind of thing is the true obstacle to peace.
Question the PA's true motives given these beliefs
Use this opportunity to demonstrate the rich Jewish history in, and connection to, the land.
10:35AM: Arutz Sheva reports: 
On Sunday some guests visited Gush Etzion. Six anarchists and Palestinians came to land belonging to Bat Ayin and set afire trees in the settlement's natural grove. This wasn't the first such incident. Gush Etzion settlements have witnessed dozens of occurrences in which Palestinians, supported by the extreme left, have encroached on Jewish-owned or state land and set fires, uprooted trees and stolen property. 

This time they were caught red-handed, photographed and detained. I doubt they will be punished, but at least the public can see their faces and get a taste of the libel that goes under the name "violence during the olive-picking season." 

A gas tank, explosives, the remains of burned tires and footprints led to the neighboring village. These were found by trackers from the Israel Defense Forces who on August 14 reached land belonging to the settlement of Aish Kodesh. The next day there was another act of arson, at exactly the same place. This time the fire destroyed 70 dunams of grazing land and harmed vineyards. Firefighters worked for three hours to put the blaze out. Soldiers at an IDF lookout post saw a tractor fleeing the scene and heading to the same village. 

A week later fires were lit on land adjoining Aish Kodesh. This time 80 dunams were ruined. A water pipe leading to the settlement was damaged and parts of an olive grove belonging to one resident were ruined. Some settlers evacuated their homes, fearing for their lives. A black car was spotted, rushing away to the village of Jalud. 

Yehuda Cohen from Bat Ayin lodged a complaint, saying that 900 dunams of his land, including grazing areas, a stable and 30 pomegranate trees burned down. In a vineyard belonging to a resident of Ofra young saplings were cut down, tons of crops were damaged before the harvest, and irrigation pipes were burned. At the settlement of Pnei Kedem, 500 olive trees belonging to Moshe Cohen were uprooted. At Sde Kalev, more than 100 cherry trees along with buildings and storage sheds belonging to Menahem Livni were set afire; Arab marauders also uprooted more than 400 vines. 

Has anyone heard about these events? Does the Israeli public know about repeated attacks by Palestinians against settlers, with the support of the extreme left? Every year the media reports about thousands of Palestinian olive trees that are allegedly damaged by Jews. Is there any documentation of that? Has anyone ever photographed a Jew burning or uprooting a Palestinian's tree? The number of cameras distributed to Palestinians is virtually identical to the number of trees on the ground. So where's the evidence? 

In most of the cases above, policemen reached the damaged lands owned by Jews long after the lawbreakers had fled. Even if the policemen are present at the events themselves, virtually no arrests are made. For instance, police and soldiers were present during the leftist and Arab spree at the vineyard owned by Shlomi Cohen at the settlement of Neria. They watched Arabs uproot thousands of saplings but didn't do a thing about it. 

Meanwhile, the police team that arrives at areas where Jewish land has been damaged is unlike the one summoned when there is suspicion of damage to Arab agricultural land. It doesn't include policemen who are specially trained to carry out arrests using force, nor are there vehicles to transport detainees or photographers to document the sabotage. 

Neither the police nor the army are doing much to fight this phenomenon. It turns out that such work is not part of their job descriptions. On the other hand, they receive assignments designed to serve the other side: the "until-the-last-olive operation," in which large forces are deployed to protect Arab olive pickers. 

In what I have written here, I don't mean to imply that I demand pro-Jewish law enforcement of the kind that could be expected of the State of Israel. I am only asking for equal law enforcement. Simply equal. 
Just kidding. This was published in Ha'aretz.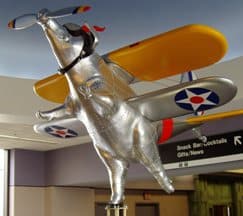 9:38AM: Two Jordanian embassy employees are claiming that Israeli police officers attacked them yesterday. 
Police officials confirmed that Tel Aviv region detectives pulled over a suspicious vehicle, with two people inside who refused to identify themselves. Only later did police discover the two were embassy employees and released them. 

Around 3:30 pm Tuesday, the detectives spotted a suspicious car with two men inside. When police asked the two to identify themselves, they refused. Only after an exchange lasting a few minutes, the suspects presented their diplomat IDs, which according to police did not match other ID. 

Following a second check with the Foreign Ministry, it became clear that the two men are in fact Jordanian embassy employees. 

According to Jordanian reports, the two men say they were assaulted by the detectives. Israel police officials are looking into their claims. 

One of the men spoke to Jordanian media from hospital and said that the plain-clothed detectives attacked him and his friend while they were on their way home. The man said they were asked to show their passports, even though they carry Israeli IDs. 

The man said that an Arabic translator accompanied the detectives and tried to act as a mediator in the incident. The embassy employee added that he and his friend are doing well, and that they both suffer mainly from bruising. 
I'd be interested to hear what really happened. But it's never a good idea to refuse to show your ID, especially in a security-conscious place like Israel. 

9:20AM: Here's an Israeli-created video spoof of Angry Birds, an immensely popular puzzle video game, making fun of the conflict. 

You may find it hilarious if you first watch this to understand the game. 

 

6:22AM: The American-Arab Anti-Discrimination Committee has honored anti-Israel antisemitic old bag Helen Thomas. 

[click image to enlarge] 
Washington, DC | www.adc.org | November 15, 2010 – The American-Arab Anti-Discrimination Committee Research Institute (ADCRI) is delighted to announce that world-renowned Composer and Pianist, Mr. Malek Jandali, will be making a special appearance at the Thursday, November 18, 2010, Gala in honor of Helen Thomas. Mr. Jandali will perform a piano composition exclusively dedicated to Ms. Thomas. Yesterday, at the Kennedy Center, Mr. Jandali premiered his musical project Echoes from Ugarit. The beautiful composition was based on the oldest music notation in the world (discovered in Ugarit, Syria). For more information, please see here. 

The Gala evening will also feature testimonial remarks by friends and admirers of Ms. Thomas, and long-time public servants — including former presidential candidate and consumer advocate, the Honorable Ralph Nader; ADC's founder and former U.S. Senator James Abourezk; and former Congressman, the Honorable Paul Findley. In addition, attendees will have the unique opportunity to view the recently unveiled sculpture of Helen Thomas, which will soon be transferred to its permanent location at the Arab American National Museum in Dearborn, Michigan. 
You can read Abourezk's speech here to get a taste of the evening. 
Anti-discrimination indeed. 
6:00AM: Israeli Prime Minister Binyamin Netanyahu reportedly apologized to Republican congresswoman Ileana Ros-Lehtinen two weeks ago for having praised Fidel Castro after he made positive remarks about Israel. 
The website Politico reported Tuesday that Ros-Lehtinen said she had told Netanyahu, "I just said look, this guy has been an enemy of Israel, just because he said something that a normal person would say – after 50 years of anti-Israel incitement, it's one phrase from an old guy who doesn't even know where he's standing."