Follow Up On The Dumbies of Dunbartonshire Council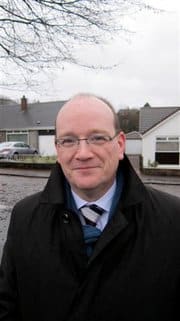 Earlier this week, I posted about the West Dunbartonshire Council ban on Israeli books, due to what it termed "the loss of life in Palestine."
As part of my post, I included the contact details for all the sitting councillors, one of whom – Lawrence O'Neill – requested in the comments that his details be removed since he "was not one of the Councillors who made this decision." In a subsequent comment, he stated that he opposed the decision and "it sends the wrong message out." He also vowed to raise the issue again in the next council meeting, scheduled for yesterday afternoon.
I asked councillor O'Neill the following:
Could you be more specific about the decision being wrong. Do you think Israel is being unfairly singled out? Or do you agree that Israel committed atrocities but as a matter of policy, banning books is not a good idea?
To which he responded (via mail):
I have no comment on whether atrocities have been commited by either side other than that I do think that all sides need to address issues collectively.

I think that banning any books is wrong as it prevents education or insights being sought and views formed and established. I am more than happy to read any books of all genres and would encourage my children to do the same as they get older
Sounds to me like councillor O'Neill probably agrees with the council's appraisal of Israel committing atrocities against the palestinians (because if he didn't, he surely would have revealed that fact to a pro-Israel campaigner like me).  He just is not comfortable with banning books.
I am yet to hear what came of yesterday's council meeting, but I assume here also that had a positive result ensued, I would have heard from councillor O'Neill by now.
Assuming nothing has changed, I encourage you all to contact the councillors I listed here. Those of you in Great Britain may consider calling them.