Bing Maps Fail Hebrew
Israel is a trilingual country, and it's very obvious when it comes to place names and streets. There are Hebrew names, Arabic names, and bastardised English, French, German and Russian names.
In general, street names preserve the ethnicity of it's inhabitants. That's why we have ???? ????? -Salah a-Din Street, in an Arab neighborhood of Jerusalem. English speakers might know him as Saladin. That's why we don't call ????? ????? "The first to Zion", but the city of Rishon LeZion.
In most cases, the name retains it's sound more or less, but it is only meaningful and intelligible in the original language.
Then comes Bing maps, who've decided that because Israel is a trilingual country, all the street names will have both the Hebrew and the Arabic transliteration to English of the street names, even if that name is changed, and is now incomprehensible. It's important to note that there are some consonants missing in Arabic, like V and P, which are replaced by F and B respectively. So here are some of Bing Map's gems:
King David? Nope, his name is Dafid, when even in Arabic his name is Dawoud.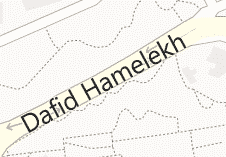 How about Frederic Shobin, the great composer and pianist?

Did you hear about the river Brat?
Or the 19th century German geographer Josef Swartz who last name was changed to Shfarts? Please, no fart jokes.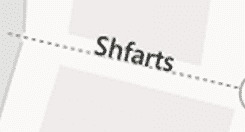 I heard of Brofessor before, but it's not what I had in mind. (h/t Zionist Shark)

You'll break your teeth trying to find the Moseon HaMada Al Shem Bloomfield. You should have asked for the Bloomfeld Science museum.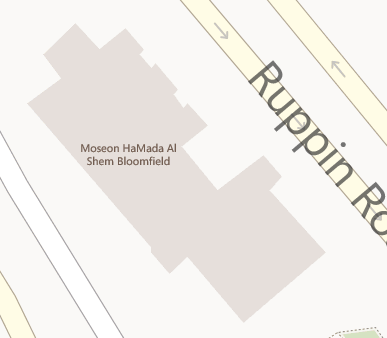 Same rule applies for the Foreign Ministry.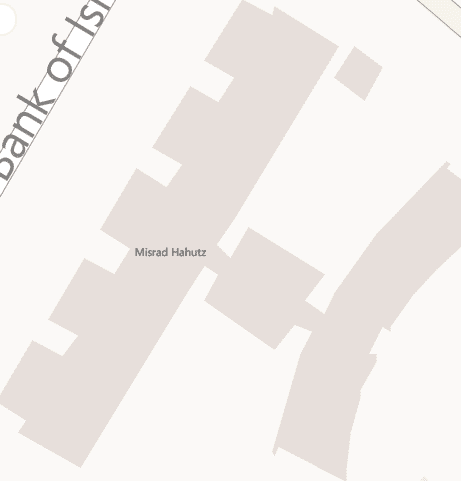 I hope you never end up having to use Bing Maps in Tel Aviv during an emergency, because you won't find the Sorasky Medical Centre.
I also never heard about Israel's first president Chaim Faytsman, and I really would like to know what Henrietta sold.
How do I know that some of the names are an Arabic transliteration and not just a heavily accented Ashkenazi pronunciation?
I give you Zokak Blonit, next to her sister, Simta Almonit: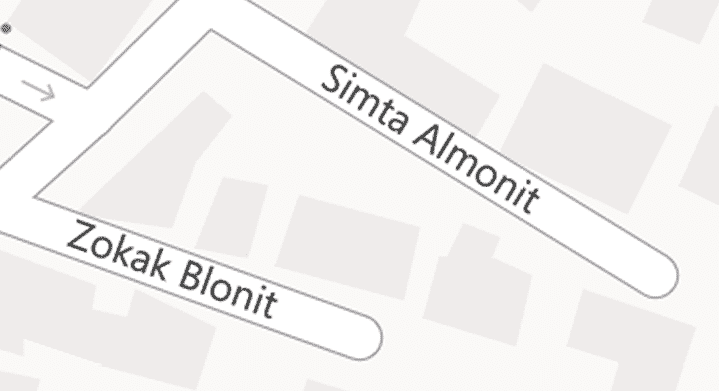 Zokak Blonit – ???? ?????? – Simta Plonit – is translated to incognito alley, which is right next to anonymous alley. These alleys were supposed to have been named after Meir Getzel Shapira, one of the architects of Tel Aviv in the 20's, and his ex-wife Sonia, as a way to win her back. Then mayor, Meir Dizengoff, didn't like the idea of that, and decided that while the family feud was sorted out, the two alleys shall remain unnamed, hence incognito and anonymous. Needless to say, that feud was never sorted out.
Zokak is the Arab word for alley.
So here's a PSA from me to you, don't use Bing Maps. Use Google Maps.
Update: Credit is were credit due. For Schwarz Street pictured above, I used the wonderful book The Streets Of Jerusalem: Who, What, Why, by Ronald L. Eisenberg to trace the origin of it. So here's a second advice for this post: If you're into it, get that book.
Update: Facebook use Bing maps too, hilarity ensues: