"Palestinian" Chilean Soccer Club Upsets Jewish Community
Did you know there is a soccer club in Chile called Club Deportivo Palestino, founded by palestinian immigrants?
The club was founded on 20 August 1920, when they participated in a colonial competition in Osorno. It was founded by a group of Palestinian immigrants, the name of the club reflects the origin in Chile's Palestinian community. In 1952 the Federación de Fútbol de Chile set up the first professional leagues. Palestino was accepted into the Second Division, which they won to ascertain promotion to the Primera División.
I didn't, until today. But check out the design of their shirts featuring the number 1.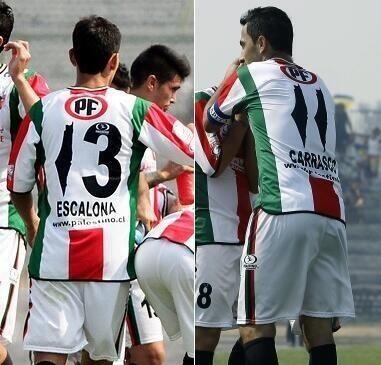 Notice anything?

The Jewish community in Chile certainly has.

[auto-translation]
The Jewish Community of Chile expressed outrage and indignation with the Palestinian Sports Club, and the latter included a full map of the territory Israel-Palestine in her uniform, excluding the existence of the Jewish state.

In its account of Twitter , the lawyer and former council president, Gabriel Zaliasnik , said designing the tricolor jersey, which ranks number 1 as the basis for insertion, is an act of irresponsibility on the part of the leaders of the football team.
But I guess we shouldn't be surprised by anything in the soccer world these days.