Amare'e Stoudemire To Play For Hapoel Jerusalem?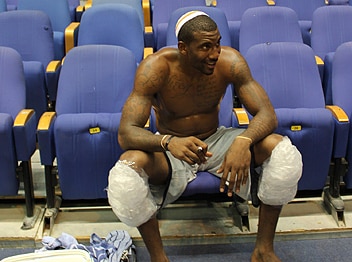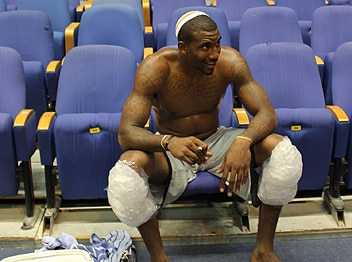 I've  blogged a fair bit about NBA basketballer Amare'e Stoudemire, who considers himself Jewish and feels a deep connection to Israel.
In the latest news, he might just be playing for an his Israeli team in a few years.
Knicks forward Amar'e Stoudemire told Marc Berman of the New York Post this week that he will consider playing overseas in Israel when his contract in New York expires after next season.

Technically, the six-time All-Star can use an early termination option to opt out after the Knicks' season ends this week, but doing so would mean leaving $23.4 million on the table for 2014-15. Instead, Stoudemire — who has said he is Jewish by heritage — hinted that he will consider the move to Israel after next season, according to Berman:

We'll see. You can't rule anything out. The future is unknown and so if I have an opportunity to [play in Israel] and am still in great health, it would be great. I have one more year left on my deal and we'll go from there.''

—

According to Berman, Stoudemire already had discussions with Israeli-American Ori Allon, who heads up the Hapoel ownership group, about possibly joining the franchise as a player; he is already part of a 4-man ownership group that includes superagent Arn Tellem. Together the group owns 60 percent of Hapoel Jerusalem, helping bring the organization to the top of the Israeli league.
Update: As one commenter on Sports Illustrated cleverly put it, "Slammy Davis Jr."