The Mossad Stole My Shoe UPDATED WITH NEW VIDEO
Muslim Public Affairs Committee UK Founder, Asghar Bukhari is a marked man. As he was sleeping in his home, someone entered his home and did the unthinkable. This is his testimony:
And here he is defending his testimony on Twitter.
https://twitter.com/AsgharBukhari/status/609749215976275969
That's right. This poor man's shoe has been taken by the Israeli Secret Intelligence Service, better known by its acronym… "Mossad".
Aussie Dave gave us a journey into the mind of Bukhari back in January. Read it here so you know the type of looney tune we're dealing with.
Here is my personal theory of what went down: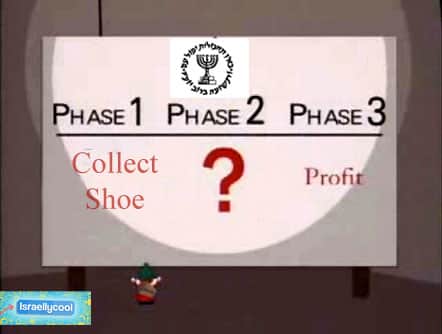 We also have exclusive video of the operation going down.
https://www.youtube.com/watch?v=idHlk8mTd9Y&feature=youtu.be
OK Twitter… you know what to do…
#MossadStoleMyShoe
Here are the best of's:
Handy guide to who is responsible for your missing items: Shoes=Mossad. Socks= CIA Car keys=MI5 Reading glasses=Illuminati Sunglasses=NSA

— Mike Harris (@DrMikeH49) June 13, 2015
https://twitter.com/redbrasco/status/609727801835528192
UPDATE by Mirabelle:
Jaw-dropping levels of insanity on display as Buhkari doubles down in 15-minute long YouTube rant, claims "all your games about trying to ridicule me ain't gonna work."
Read the rest here: