A few hours ago, a palestinian stabbed to death 38-year-old Dafna Meir inside her home in Otniel, in front of at least one of her young children, before fleeing.
She was a nurse by profession and a foster parent to 2 children, in addition to her 4 biological children. In other words, a wonderful person who helped others – the diametrical opposite of the evil murderer who extinguished her life.
The kindness is apparent in her face from these photos of her released to the public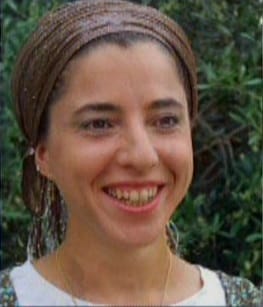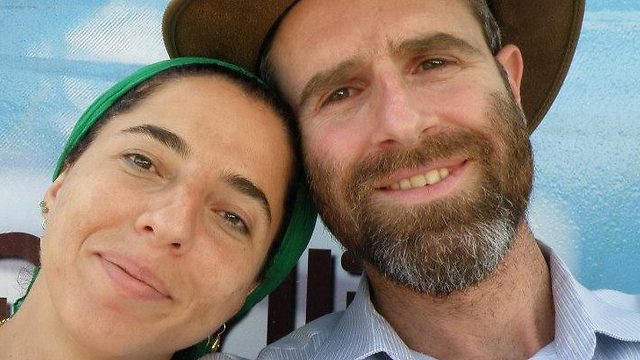 On social media, there is another photo doing the rounds. A photo of the blood-stained floor and murder weapon. If you see it, please resist the urge to spread it further. It is grossly insensitive to be subjecting people to that, especially Dafna's family and friends. We all know what a bloody murder scene looks like. If you want to truly help, then rather spread the above photos of this kind soul, to remind the world of the evil that would remove her from it.
Evil that is apparent when you see some of the reactions to the barbaric murder.
Israeli settler killed by unidentified assailant in occupied West Bank https://t.co/dPw532fZ57

— Ali Abunimah (@AliAbunimah) January 17, 2016
https://twitter.com/DadeWilliams/status/688786049691217920
Israeli sources say that the perpetrator of the stabbing attack against the female settler left a child unharmed https://t.co/VfCxrmJQqW

— Daoud Kuttab (@daoudkuttab) January 17, 2016
Palestinian stabs, kills Israeli settler near Hebron https://t.co/wjVeuptM0K

— Ben White (@benabyad) January 17, 2016
If you believe Palestinians aren't interested in peace &that a large swath of them fantasize about killing Jews why expose civilians to them

— (((Alex))) (@Wonko_the_sane_) January 17, 2016
No piece of dirt is worth children seeing their mother stabbed to death.

— (((Alex))) (@Wonko_the_sane_) January 17, 2016
May Dafna's memory be a blessing, her children and family consoled, and her murderer obliterated from the face of the earth.