To Whom It May Concern: It's Cropped!
I was so excited. The itinerary said we were going to Joseph's Tomb. But the reality was not quite the same as seen on paper.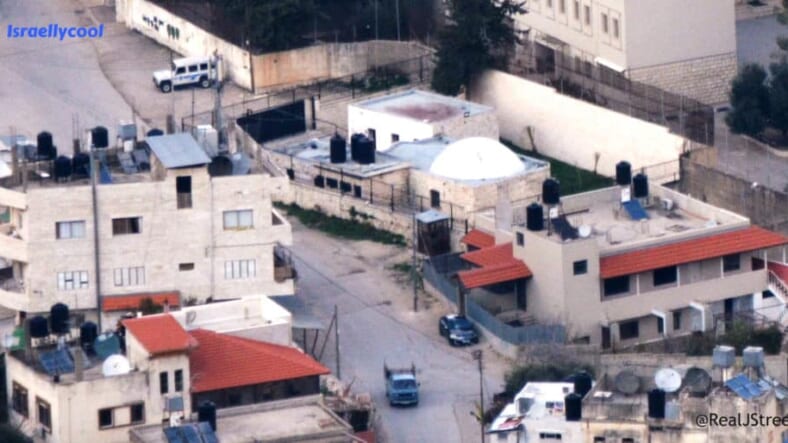 We did go to see Joseph's tomb, but I needed a good zoom lens and crop to get this photo.
For Jewish tourists to see Joseph's Tomb, unless they go in the middle of the night with an army escort, there is Joseph's Lookout point, high above ancient Shechem, or the place now called Nablus.
The Guardian has published To Whom it May Concern review – searing images of Israel by Haaretz. This fine arts exhibition of "searing images" is in a gallery in New York.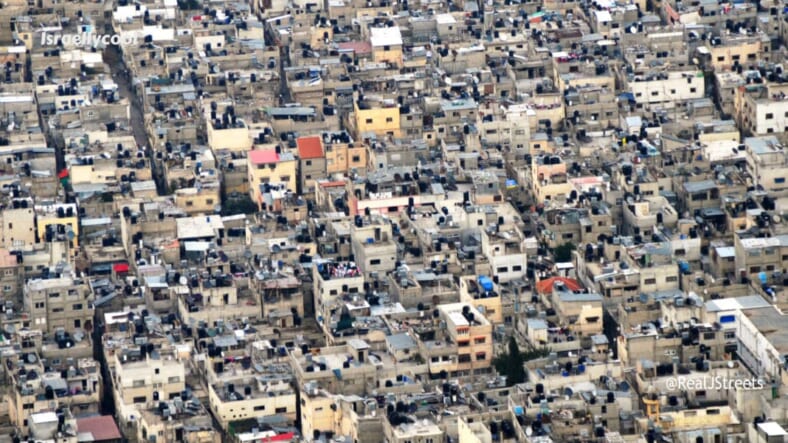 One featured "searing image" is of a horribly over crowded refugee camp, similar to this one.
HOWEVER,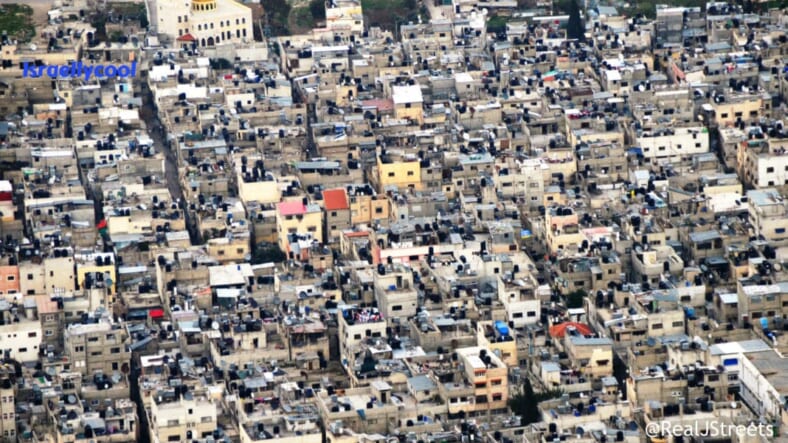 check out the uncropped photo, not so searing with touch of green field in background.
BUT, do not stop there,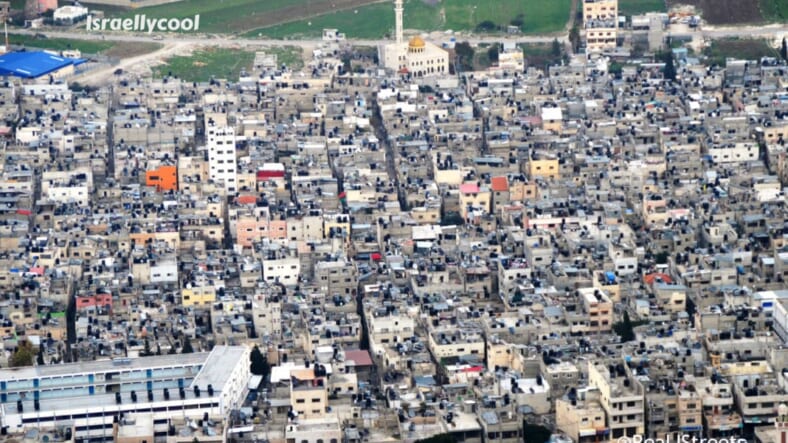 here is a fuller view of the same scene. Perhaps, still "visually confusing," but not nearly as "morally unfathomable" as the small clustered dwellings of refugee camps we are shown.
NOW, for the full scene, please note the minaret in the photo.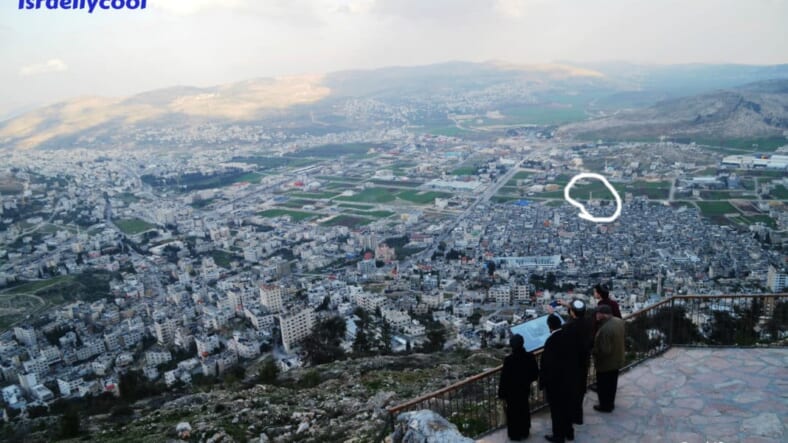 The minaret is circled in white to help you find it.
The sprawling growth of new Nablus is not nearly as dramatic as a photo of the crowded old refugee camps.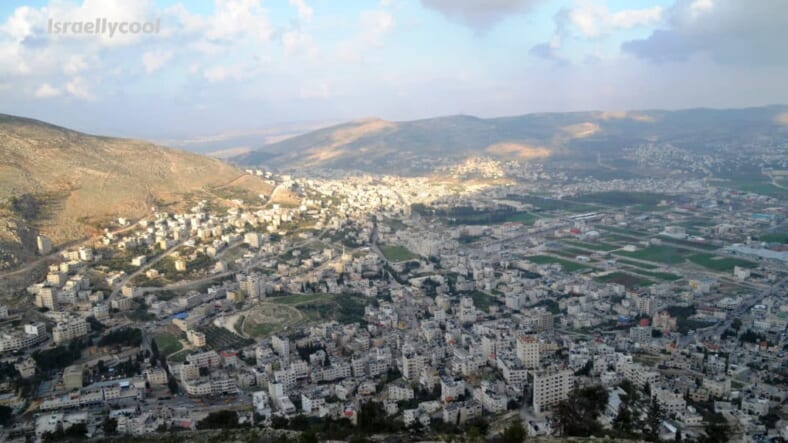 What is morally unfathomable is that the Arab world has kept the charade of these camps going for decades. To keep their poor oppressed people narrative going, these crowded UN supervised, tax free neighborhoods are considered desirable.
Certainly photos cropped just right make for searing images. Images that put Israel in a negative light. While fine art draws on emotions, these images do not show the whole picture or tell a true story. Nablus is sprawling with new buildings and neighborhoods, but that is not the story Hareetz or the Guardian wants you to see.
When was the last time you saw a photo of Nablus that was not cropped?