Vile Antisemitism At Ryerson University With Student Walkout
Last night, Aedan O'Connor, Hasbara Fellow and Vice President of programming at Students Supporting Israel at Ryerson University, uploaded the following Facebook Post:
https://www.facebook.com/sesquipadalionoco/posts/10207882876414478
At the Annual General Meeting at Ryerson University in Toronto Canada, dozens, if not hundreds, of students walked out of the auditorium with the purpose of breaking quorum. They filled these seats so that other students who wanted to come couldn't make it in. Looks like the typical action of Students for Justice in Palestine during a pro-Israel resolution.
Here's the catch though: the resolution had absolutely nothing to do with Israel. It was about condemning antisemitism and promoting Holocaust remembrance and education. Yet it angered a group of students to such an extent that they felt they had to leave in protest, to sabotage the vote.
---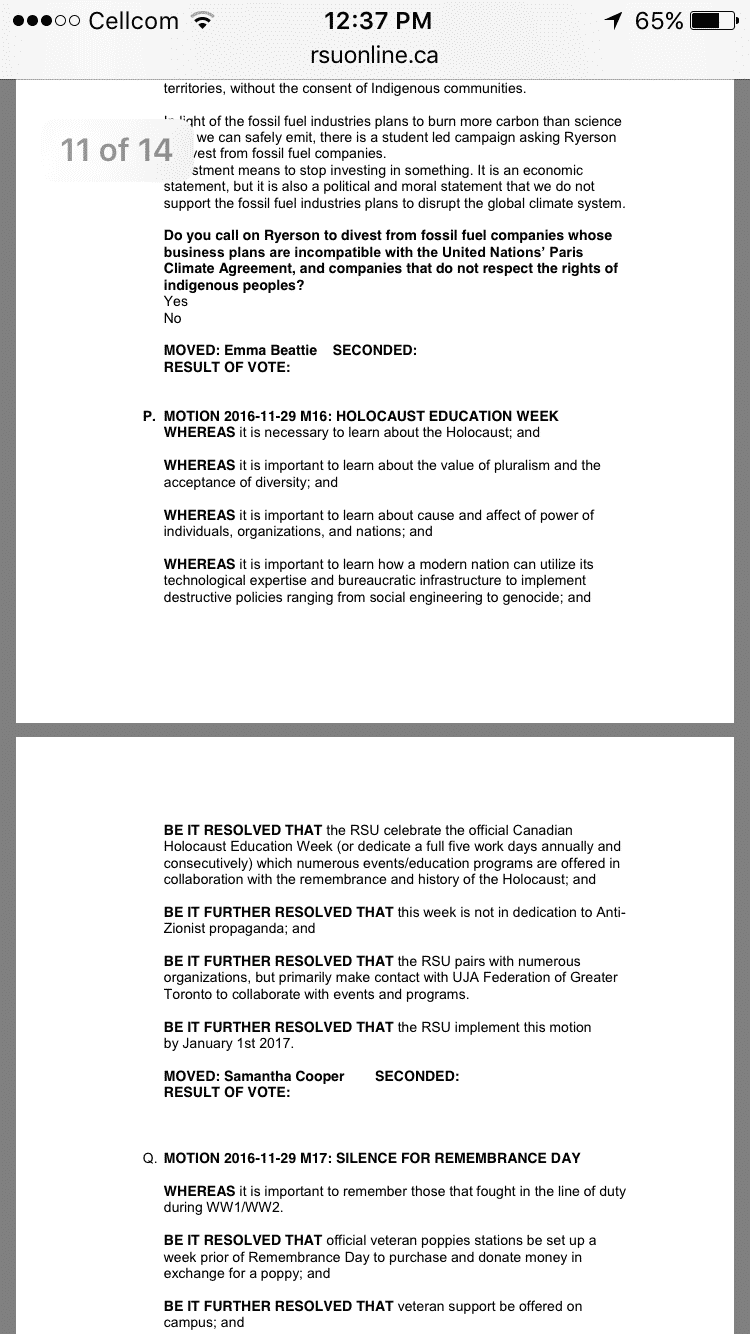 Another Ryerson student, Tamar Lyons, StandWithUs Emerson Fellow and VP Communications at SSI Ryerson, provided some more details of the event:
https://www.facebook.com/tamar.lyons/posts/1231547196911233
I always say that where there is smoke, there is fire. Where there is anti-Zionism, antisemitism is never far behind. For a school that claims to be so invested in anti-racism and social justice, this action by a group of self-proclaimed social justice activists is all the more appalling. Do human rights and social justice apply to all except Jews? Sometimes I shake my head and wonder if they actually think so.
On O'Connor's post, Lyons commented: "Plain and simple. I sit here awake at 5am, still shaken from tonight's events. I never realized how clear and blatant this anti Semitism truly is."