A historical moment in Saudi Arabia, with the inaugural meeting of Saudi Arabia Girls' Council, the first such council of its kind in Saudi Arabia, taking place a few days ago.
Faisal bin Mishaal bin Saud bin Abdulaziz, the Emir of Qassim, expressed his pride at the event, and noted that it is everyone's responsibility to pave the way for everything that serves the benefit of women and girls in Saudi Arabia.

"We must prove to the others that the Saudi woman is a Muslim woman who is active and creative in all fields if she is given the opportunity in accordance with our religious constants. We are in a country that gives high esteem to women while being constrained by the Book of Allah and the Sunnah of his messenger," the Emir said.
Here is a photo from the meeting: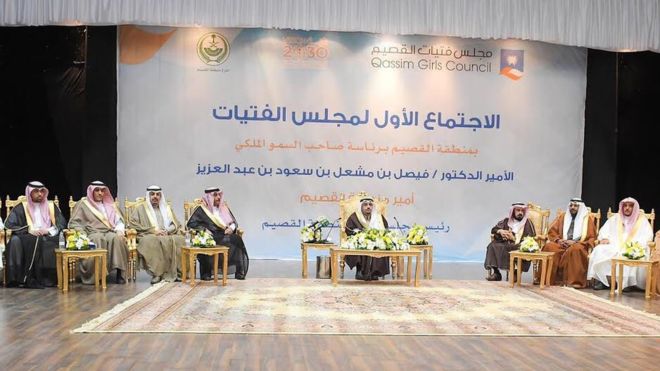 Notice something missing?
Linda Sarsour was not unavailable for comment. She just won't.
Please help ensure Israellycool can keep going,
by donating one time or monthly