Reems Bakery Shamelessly Lies About Non-Violent Protest To Cash In On It
Last week I blogged how some supporters and clientele of Reems bakery in Oakland attacked non-violent protesters who demonstrated outside against the mural of terrorist Rasmea Odeh hanging inside.
I called on Reems to condemn the violence. Not only didn't they, but they have lied about the incident to drum up support and actually benefit from the incident financially, judging by this advertisement sent to me by a reader.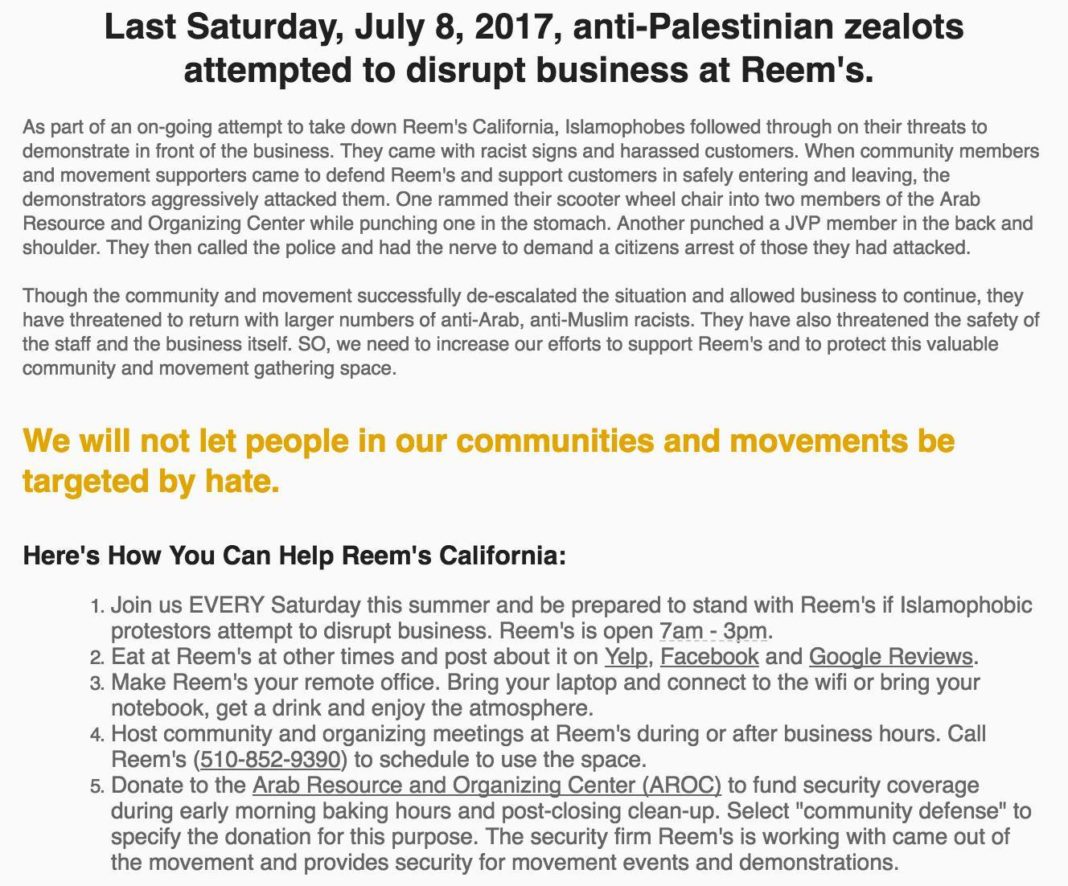 Note Reems' accusations that they were holding racist signs and were violent. Now let's look back at some photos of the protest from my previous post:
The signs are clearly not racist in the slightest, just anti-terrorist. If Reems are equating that with anti-Muslim, then it is them who are the racists.
And Reems expects us to believe those protesters (three 60-something-year-old ladies and a 78-year-old survivor of the Warsaw ghetto) were violent, especially the one in the wheelchair? What shameless liars. I just wish we could obtain footage of the incident to show this beyond a doubt.
I call on anyone near Reems bakery to keep the protests going, and draw attention to the bakery's support of a terrorist with blood on her hands. Just make sure you take a video camera, because we have seen how Reems will shamelessly lie to demonize those who shine a light on their despicable behavior.
And let's keep the negative reviews on Yelp and Google coming – just make sure to only reference the food and service.