The official Twitter account of our "peace partner" Mahmoud Abbas' party has compared US President Donald Trump to Hitler!
I dont see any different, do you ? #HandsOffAlQuds pic.twitter.com/wpci2NLdPy

— حركة فتح (@fatehorg) December 15, 2017
Screenshot in case they delete it: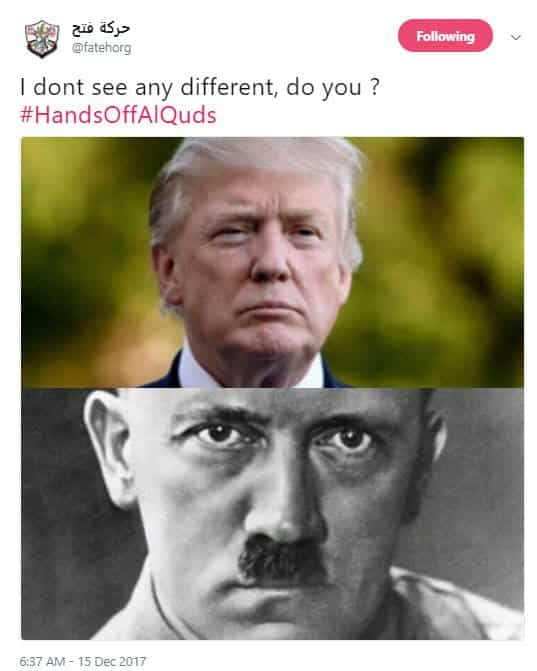 Leaving aside the spelling error, this is a huge middle finger to the US President.
Boy, would I love to see his response to this!
Incidentally, a comparison between Mahmoud Abbas and Hitler would hold way more water.
Please help ensure Israellycool can keep going,
by donating one time or monthly