WATCH: Shirley Temper & Friends Violently Attacking Patient & Poised Soldiers
In this video taken on Friday in Nabi Saleh, a group (including children) violently attack IDF soldiers, who show admirable restraint. This is of course not what the filming adults want – they clearly are trying to capture some great scenes of IDF cruelty to distribute to the media.
You may recognize the main child as none other than Ahed Tamimi aka Shirley Temper, already a veteran of these attempts to provoke soldiers, encouraged by her vile parents.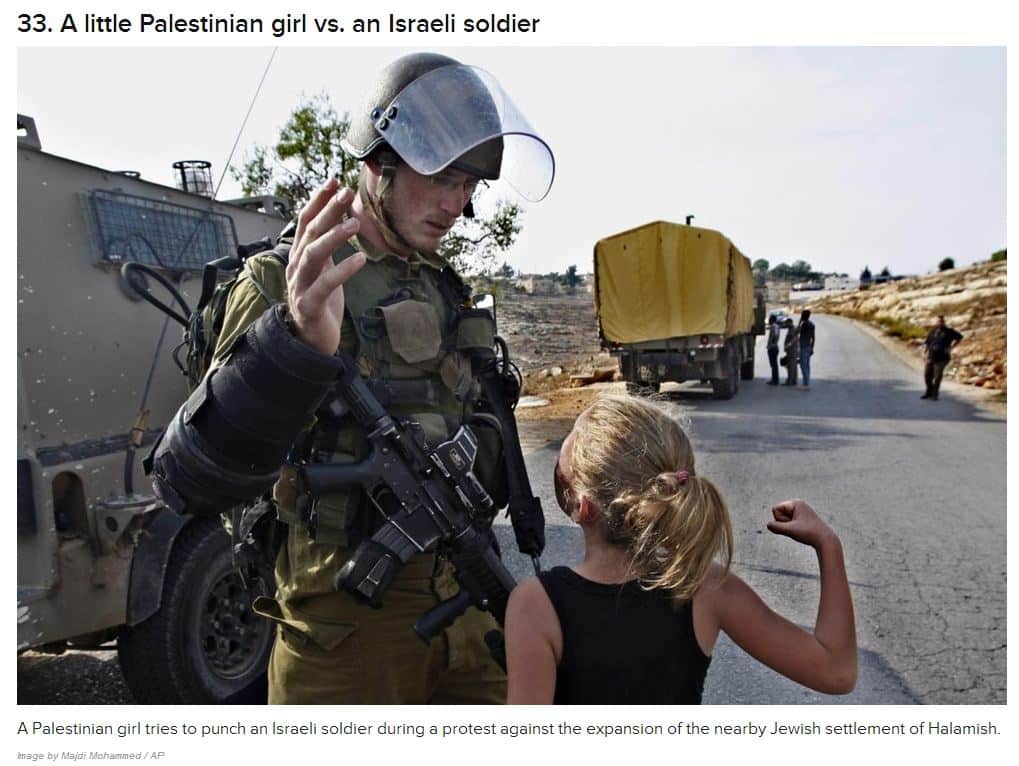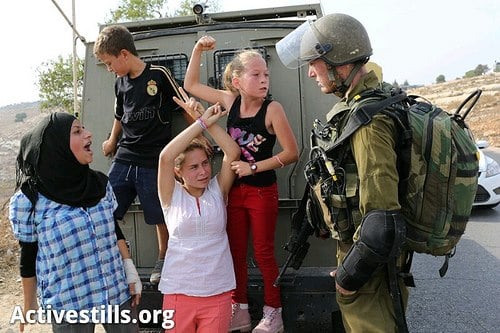 As I have said before, this is child abuse, plain and simple. While I suspect the parents know full well these soldiers will not hurt their children, they are hoping they will – all for the propaganda value.
Update: More footage here from a palestinian source painting the violent Tamimis as heroes.
These brave Palestinian girls from the Tamimi family managed to kick out two heavily-armed Israeli soldiers who wanted to break into their house. pic.twitter.com/rmnG5oPYWI

— Quds News Network (@QudsNen) December 16, 2017
.