Jeremy Corbyn's Antisemitism Becoming Impossible to Refute
Jewish British Labour MP Luciana Berger thinks Labour Party Leader Jeremy Corbyn has some real explaining to do over this comment.
I asked the Leader's Office for an explanation about this Facebook post first thing this morning. I'm still waiting for a response. pic.twitter.com/DL8ynBtES4

— Luciana Berger (@lucianaberger) March 23, 2018
Yeah, don't keep us in suspense, Jeremy. This "art" was blatantly antisemitic
But don't take my word for it. Take the "artist's" word for it.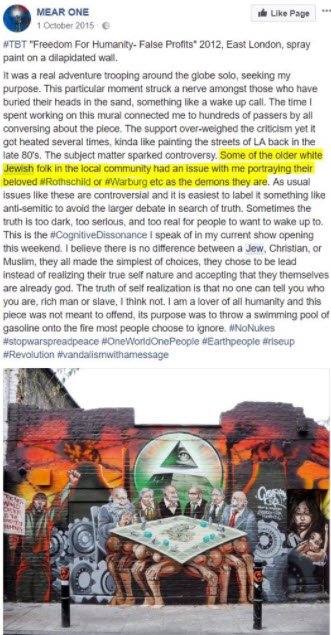 On second thoughts, do not bother trying to explain yourself. Just quit. In disgrace.