Scenes From Today's "Non-Violent" Gaza Protest
Teach them while they're young. #peace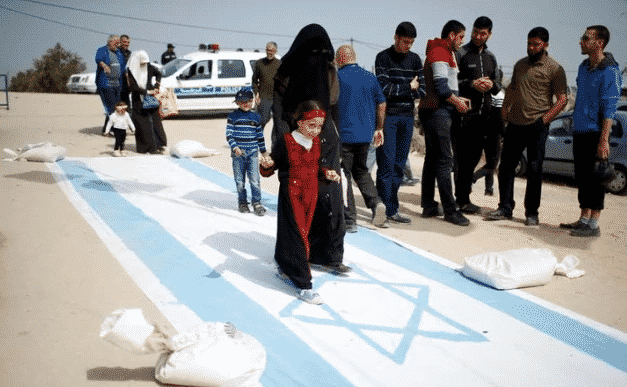 How quaint to fly a kite during the peaceful protest. Note sure why it has a Molotov cocktail attached to it, though.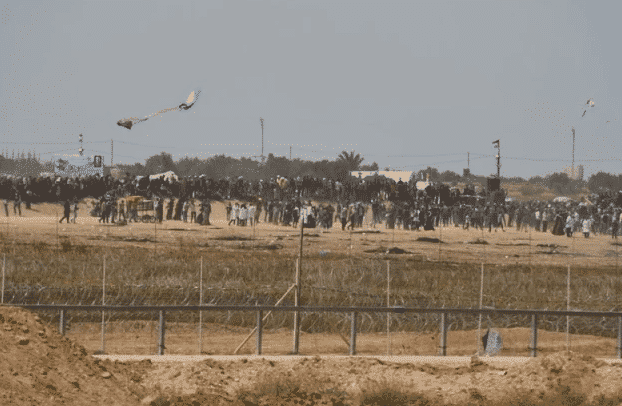 When trying to damage the border fence, make sure there is at least one guy on crutches.
That's either a huge peace sign or…never mind.
Hmm, why would Hamas dress up a bunch of dudes in Press uniform – even though clearly not there to report objectively? Curious minds want to know!
Rioter trying to place an explosive device on the fence, right near journalists and a man on crutches.
Protesters hold a coffin with an Israeli flag and the pictures of Hamas captives Hadar Goldin, Oron Shaul, Hisham al-Sayed and Avera Mengistu (REUTERS/Mohammed Salem). #peace.
"What are these rocks?"
"Yes"
"Shame we cannot use them for this very non-violent, peaceful protest"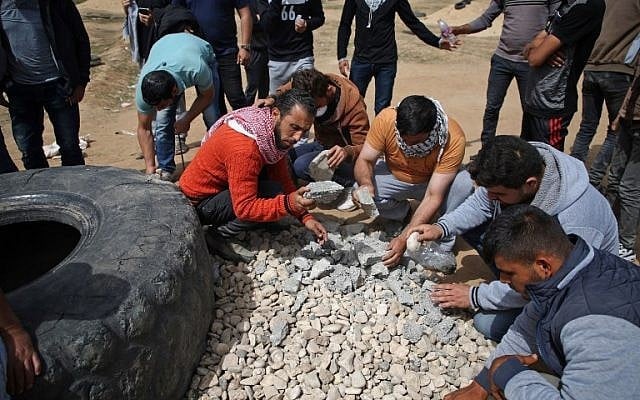 Glad to see the Gazans are managing with that tire shortage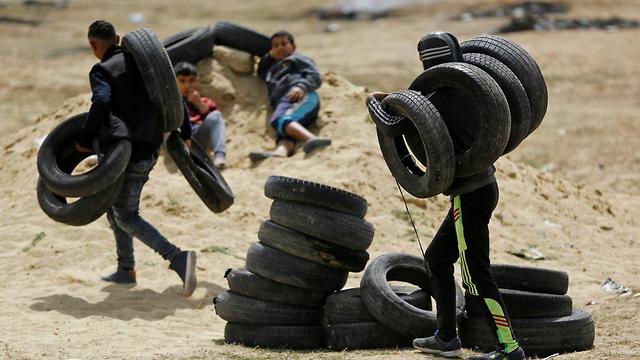 I am beginning to think this is really not non-violent at all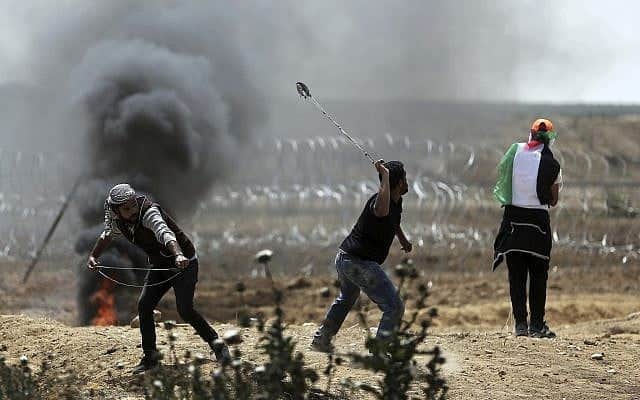 Dare I say she throws like a girl?
Sistas are doing it for themselves