Lame Palestinian Propaganda of the Day: Return of the Avatards
Because when you are running out of ideas, why not call on a movie from 2009?
And it's not like they have not tried this one before.
Given the extreme heat, I can't imagine the blue paint is too comfortable. Then again, last time they pulled this stunt, I am sure this wasn't either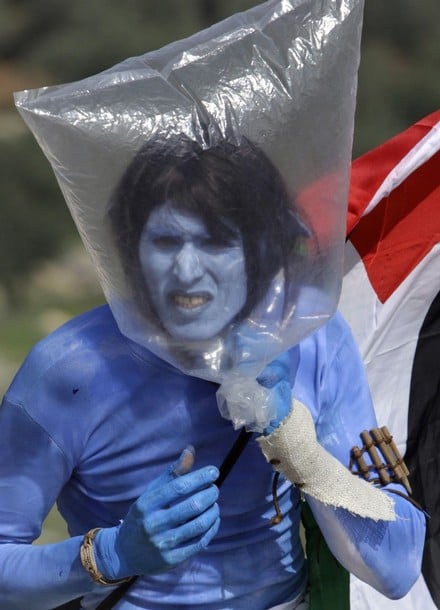 Today, May the 4th, is Star Wars Day. These protesters had an opportunity here, and they blew it. They truly never miss an opportunity to miss an opportunity.
But I won't!