Netflix Gives Hebrew the Flick
Time: The Kalief Browder Story is a Netflix series tracing the tragic case of Kalief Browder, a Bronx teen who spent three horrific years in jail, despite never being convicted of a crime. Rapper Jay-Z, who met with Browder after his release, co-produced this  documentary series.
This still of Jay Z and Browder is the preview image of the series on Netflix.
It is based on this image: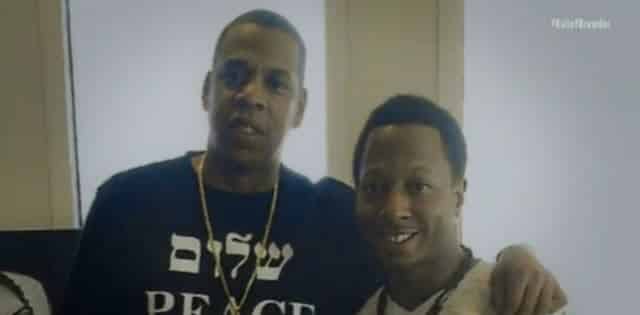 Spot the difference?
If you said "One is in black and white, the other is in color", then delete your account. It does not matter which account, you just don't deserve to have one.
The answer is, of course, the Netflix version of the picture removed the Hebrew from Jay Z's shirt.
https://twitter.com/Kobaiko/status/1000730648984907777
I am very curious as to why Netflix would do this – especially given Israeli show Fauda is such a hit for them.