Palestinians Rehash a Cancerous Lie
Anti-Israel propaganda Facebook page Gaza Now makes the following claim:
This is not new; the same claim was made back in July 2016:
In February 2017, the following was reported:
Palestinian Ministry of Health official statistics revealed that the rate of cancer patients in Palestine reached 83.8 per one 100 thousand persons, 83.9 cases per 100 thousand persons in Gaza and 83.8 cases per 100 thousand persons in the West Bank.
Now let's compare Gaza's cancer rate of 83.9 per 100,00 against that of countries around the world.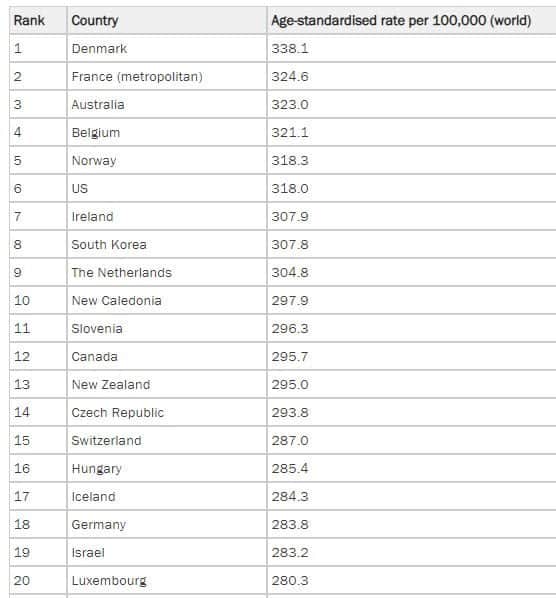 83.9 is actually relatively low according to this data, and less than a third of Israel's cancer rate!
In other words, this is yet another lie, damn lie, and the statistics prove it.