Yesterday, palestinian Arab Ramzi Abu Yabes perpetrated a car ramming terror attack, injuring three IDF soldiers, before being neutralized.
Video by a surveillance camera showing the moment when Palestinian nurse Ramzi Abu Yabes rammed his car into Israeli occupation forces, injuring three of them, near Hebron in the West Bank, today.Abu Yabes was shot dead by IOF instantly.

Posted by Quds News Network on Monday, November 26, 2018
Not exactly news. It happens quite regularly, even if the mainstream media wants you to believe otherwise.
What makes this even more worthy of our attention is the fact Ramzi Abu Yabes was a nurse.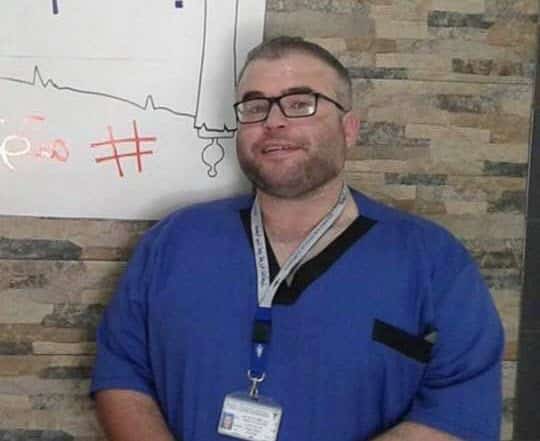 Please allow this to sink in for a minute.
A nurse.
Primum non nocere ("first, to do no harm") is a fundamental principle of medical ethics, which includes nursing ethics. Yet this nurse decided to ignore this principle and attempt to murder others.
How is this ok?
What's more, this is not the first time. Just a few months ago, another palestinian Arab nurse decided murdering Jews was the greater good.
Yet where's the condemnation…from anyone?
Crickets from the likes of Doctors Without Borders (even though one of the nurses worked for them), Human Rights Watch, the UN, and the mainstream media.
Mahmoud Abbas' Fatah party have weighed in though.
That's them calling him a "martyr," making no reference to his murderous intent.
Welcome to the world of palestinian terrorism – where all red lines are crossed, and the world is more than willing to turn a blind eye – or even support it.
Please help ensure Israellycool can keep going,
by donating one time or monthly