Priceless! Israel Hater Richard Silverstein Boycotts His Brain Cells
Anti-Israel DouchebloggerTM Richard Silverstein is livid over news that fundraising platform DonorBox has frozen funds to a BDS organization. So much so that he is calling his readers to boycott…..and entire different company!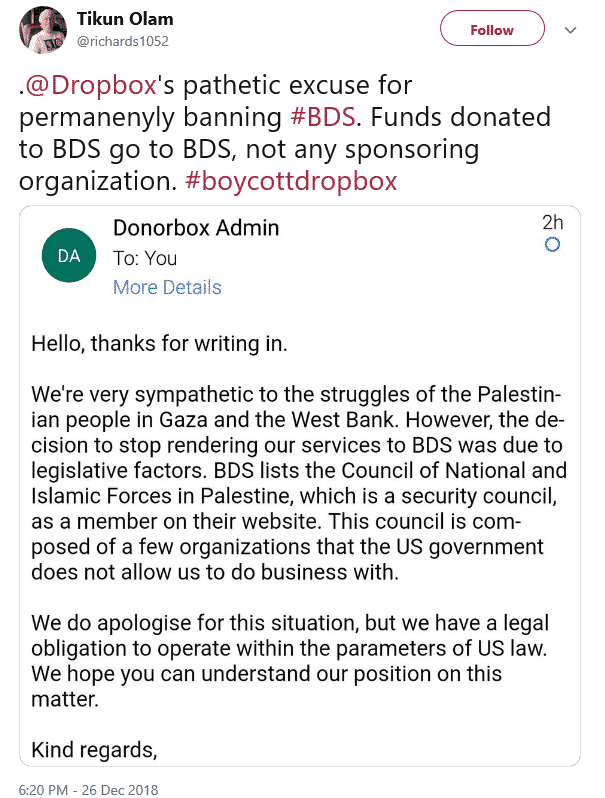 The stupid is strong with this one!
Dropbox is an entire different company. I look forward to them suing Silverstein's pasty white ass!