Jewish Voice for Peace's Brazen Support of Terrorism
In case you haven't been paying attention, Jewish Voice for Peace is not about peace at all. Unless that peace looks like an Israel without Jews. Time and again we have seen them promote and glorify terrorists. But just in case that slipped past you, JVP are proudly shouting it out again from the proverbial rooftops.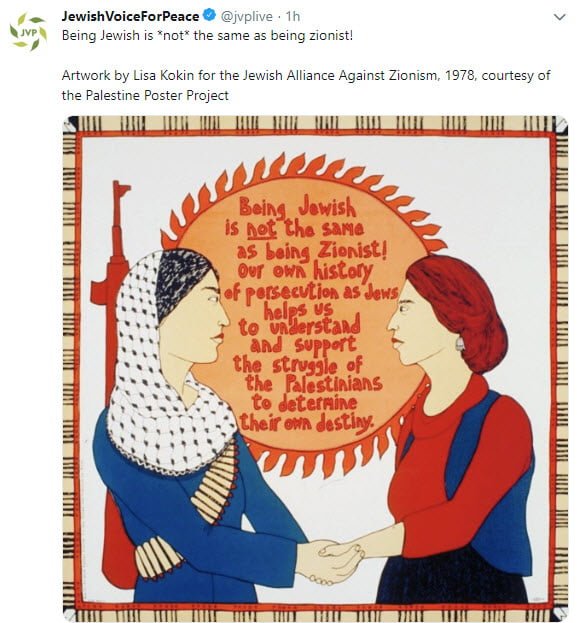 They could have had a graphic of a Jewish woman and a regular palestinian woman. But no. They went with the palestinian woman with rifle and gun belt.
It seems like to them, some guns are ok after all.
Message received. They can't claim, like in the case of promoting Rasmea Odeh, that they thought she was a mere "activist." Here they are brazenly promoting the murder of Jews in Israel.
Now it's way past time to shut this shit down. JVP is a 501(c)(3) organization under the U.S. Internal Revenue Code. By promoting terrorism, it seems to fall foul of the USA PATRIOT Act, designed to prohibit funding of terrorist organizations or their supporters.