That Time Marvel Dealt With Arab Discrimination of Jews
As a huge fan of the Marvel Cinematic Universe, this comic strip – apparently from Marvel Superhero's Contest of Champions (1982) – puts a smile on my face.
Or perhaps it is a grimace. Either way, it just goes to show how things have not changed much in 37 years.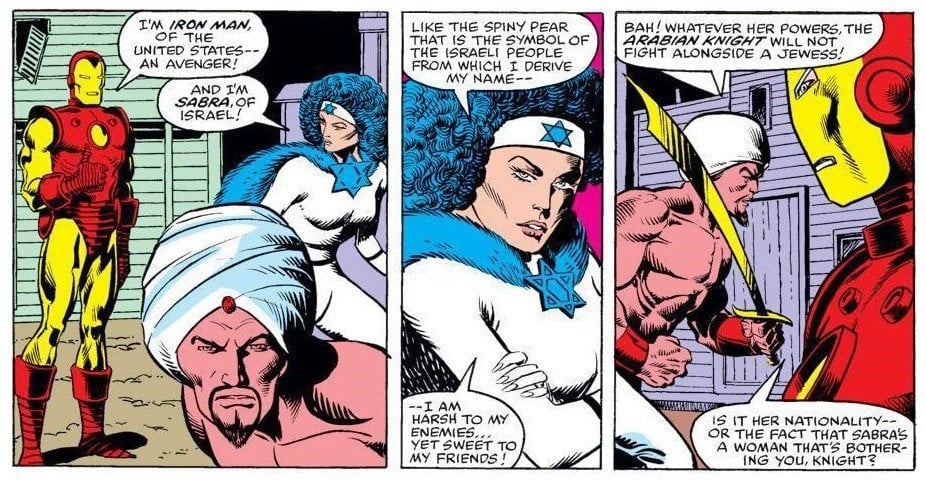 But there was an optimistic ending: according to a thread on Reddit, he later saved her from falling with his flying carpet and they fought side by side.
Meanwhile, Marvel need to make a Sabra movie, starring Gal Gadot!