The Absurdity of Linda Sarsour and Tamika Mallory Defending Rep. Ilhan Omar: In Pictures
It won't come as any surprise to most, if not all, of you that Women's March co-chairs Linda Sarsour and Tamika Mallory are among those defending antisemite Rep. Ilhan Omar.
You can see Sarsour's posts on her Facebook page (including one where she doubles down regarding AIPAC). As for Tamika, she went into a tweet frenzy about it.
I do not plan to deconstruct their posts since the mere fact they would try to explain away blatant antisemitism is ridiculous. Besides not being Jewish (hence not at all qualified to decide what is and what isn't Jew hatred), they are also antisemitic themselves or, at very least, associates and supporters of those who are.
Instead, I thought I would simply create the following cartoons to do the talking. Note that the captions are their actual words – except in the case of Sarsour, where the second speech bubble is made up, but reflects her real views.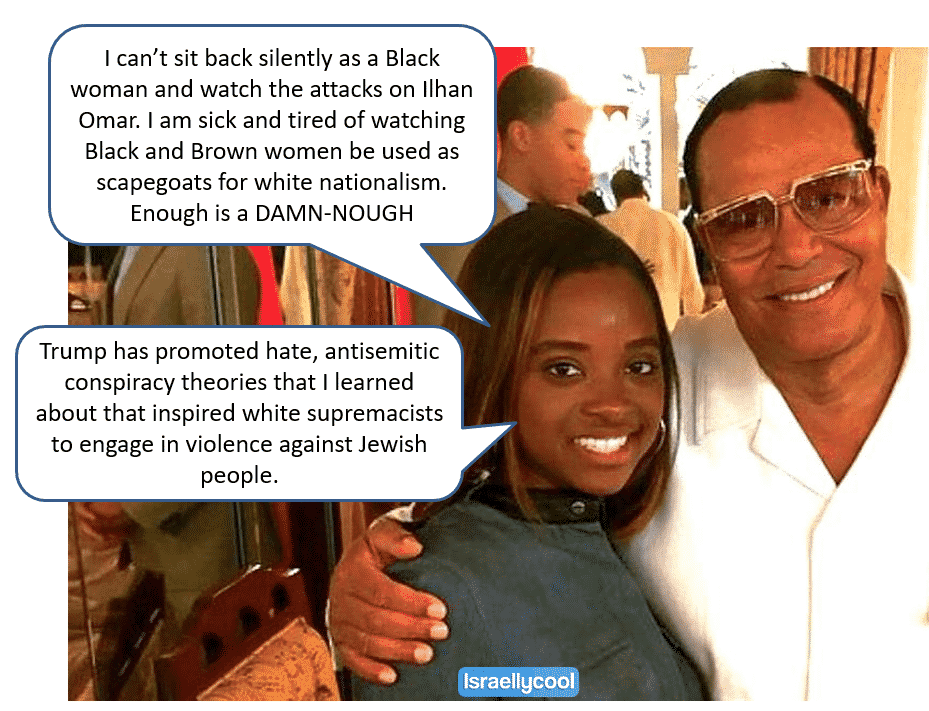 (Rasmea = Rasmea Odeh, palestinian terrorist who was involved in two terrorist bombings in Jerusalem in 1969, one of which killed two people).