Gazans Turn on Hamas et al. for Endangering Their Lives
Last week, an explosion in Gaza tore through a house in a popular market in the Gaza Strip, killing one person and wounding 10 (including 6 children). As the AP and others reported, "It was not immediately clear what caused the explosion" – which is usually a sign it was a jihadi premature explodation.
Sure enough, it seems it was self-inflicted – and for the first time I can remember, palestinian Arabs are pissed off at their terror overlords for putting their civilians at risk.
Palestinian factions and human rights organizations have called on Hamas and other Palestinian terror groups to stop  storing weapons in residential areas following another explosion, which killed one person and injured 14 others on Thursday.

They also demanded a thorough investigation into the explosion in order to hold those responsible accountable.

Palestinians in the Gaza Strip said that the explosion took place in a warehouse used by Hamas for storing weapons.

Hamas said it has launched an investigation, but has not provided any details.
We've been telling the world for years how Hamas and friends have been operating out of civilian areas, essentially using them as human shields. We even point to videos in which Hamas-holes admit to literally using their people as human shields.
Yet so many haters ignore the evidence, with some even refusing to believe it could be true.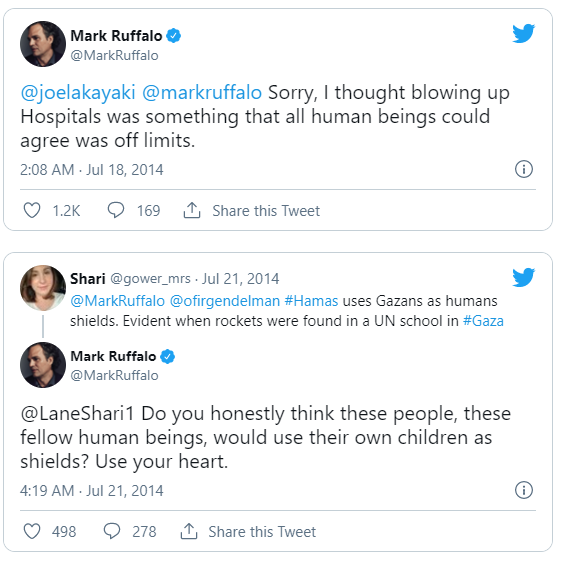 And in case you are wondering, neither Ken Roth nor his organization Human Rights Watch have said anything about this. In the case of the former, he has been too busy tweeting about Ben & Jerry's.