Anti-Zionist-Not-Antisemite of the Day: Ashley Love
Meet Ashley Love.
A Facebook user who does not like to reveal too much about herself, Love does reveal where her allegiances lie.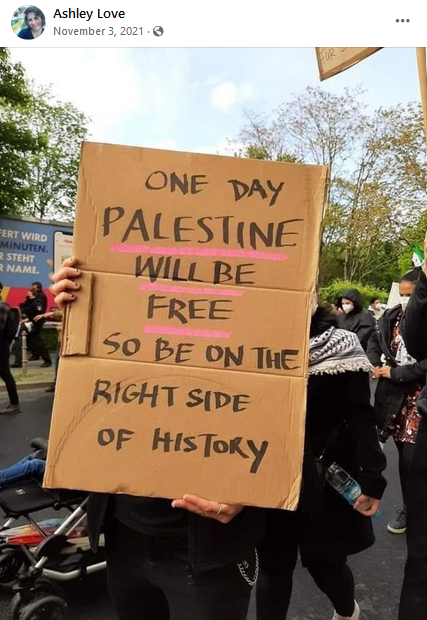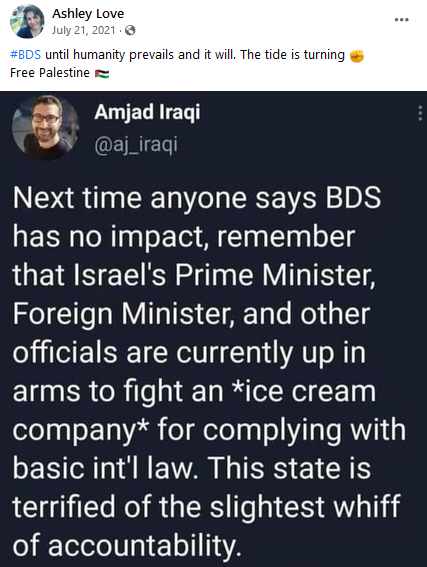 But say it with her: she is NOT antisemitic!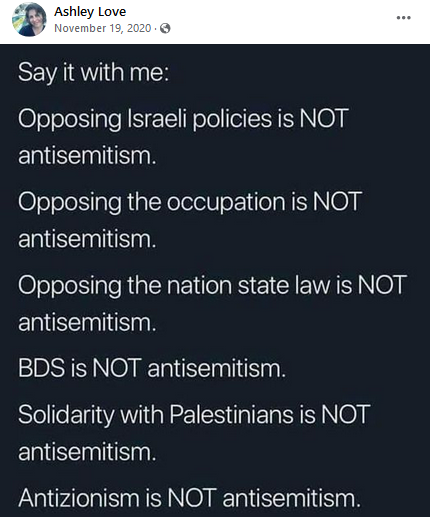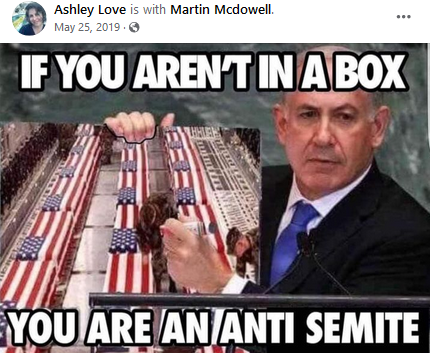 Unfortunately for her, she has a harder time hiding her antipathy towards Jews than she does hiding other details about herself. When she lets down her guard, she mocks Jews: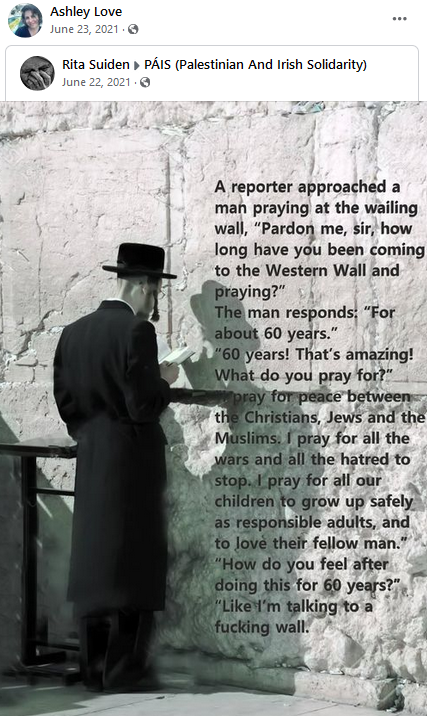 Makes Nazi comparisons: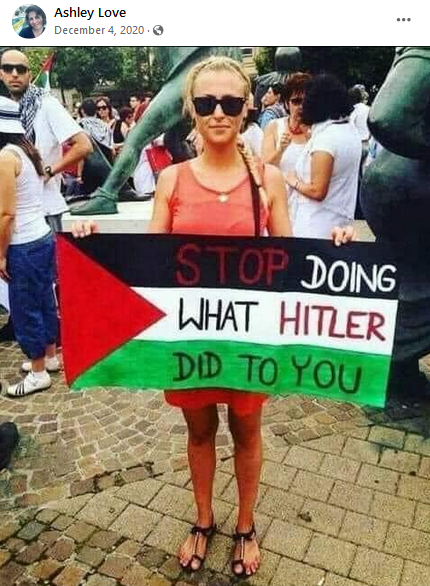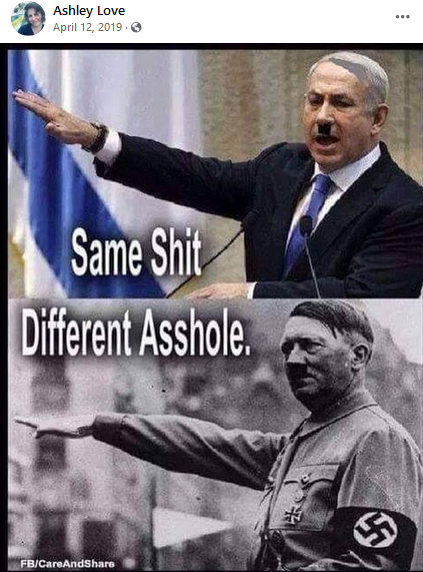 Disseminates the antisemitic trope of Jews pulling the strings: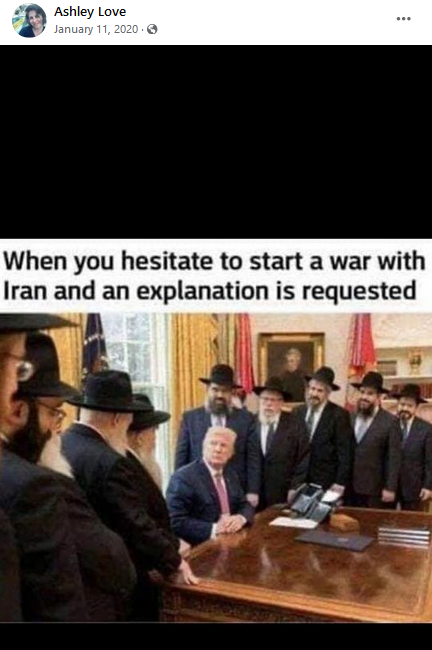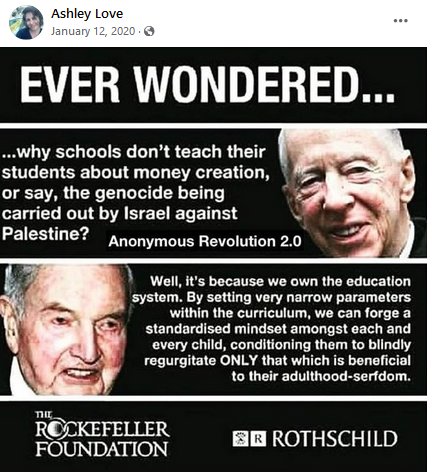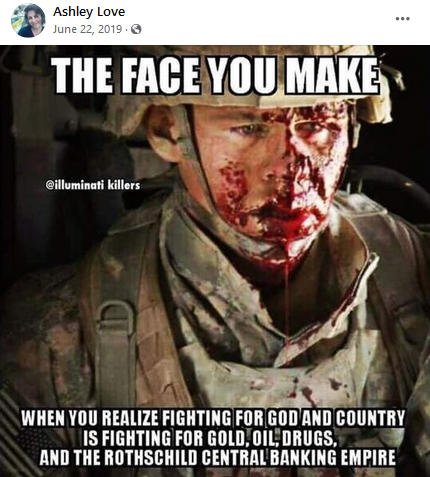 Mocks the idea of laws outlawing antisemitism:
and pretty much tells us how she really feels: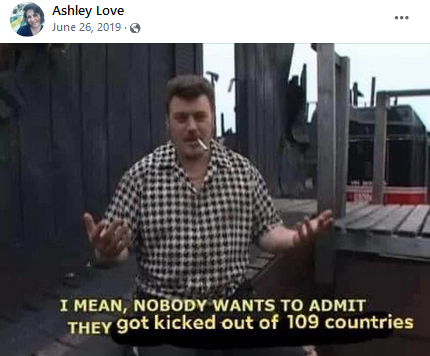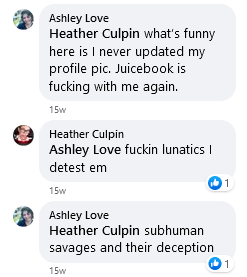 What is it about women called A. Love and an unhinged hatred of Jews?
Ashley, thanks for playing anti-Zionist-Not-Antisemite. Unfortunately, you lose!