Israeli Superhero Sabra Entering the Marvel Cinematic Universe
If the haters had not already found reason to boycott Marvel films, they will now.
We are getting ourselves an Israeli superhero!
Fans got more information regarding Captain America: New World Order, including who will make up the Marvel film's cast. Captain America 4 was officially announced following the conclusion of The Falcon and the Winter Soldier, with the Disney+ series showrunner Malcolm Spellman returning to pen the script with Dalan Musson, and Cloverfield Paradox's Julius Onah helming the project. Marvel Studios President Kevin Feige confirmed Captain America: New World Order in Hall H at San Diego Comic-Con, which left the cast to be announced at a later date. Luckily, that time has come during the Marvel Studios portion of Saturday's D23 Expo panel.

The cast of Captain America: New World Order includes Anthony Mackie as Sam Wilson/Captain America, Tim Blake Nelson returning as The Leader, Carl Lumbly as Isaiah Bradley, Shira Haas making her MCU debut as Israeli superhero Sabra, and Danny Ramirez, who will take on the superhero role of Falcon.
I have written about Sabra before, and marveled (pun intended) at this: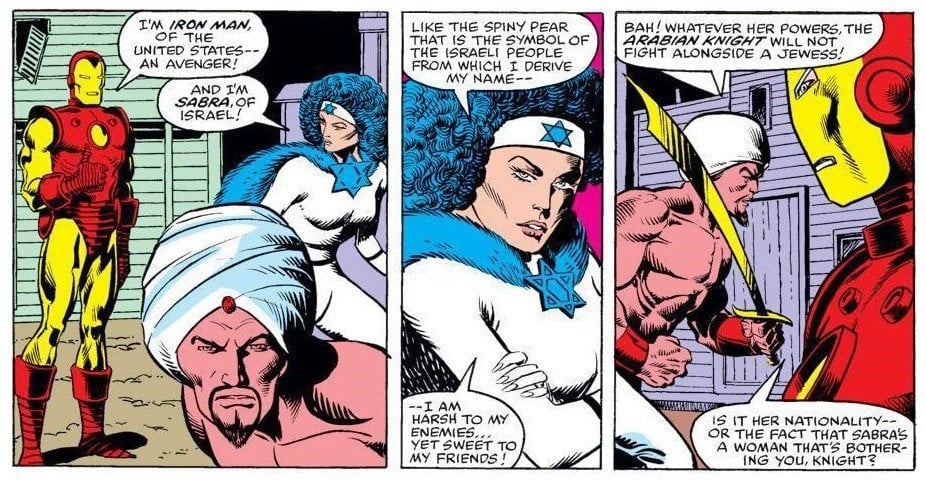 I somehow doubt this upcoming movie is going to tackle this particular issue, but I nevertheless look forward to having an Israeli superhero – played by an Israeli actress no less.
Update: The thought later occurred to me how glorious would it be if Mark Ruffalo was forced to do scenes with her as The Hulk.
Update: