Arab America Website Claims Jerry Seinfeld is an Arab
First they came for Jesus, and and I did not speak out because I am not Christian
Then they came for Big Ben, and I did not speak out because I am not British.
Then they came for Jerry Seinfeld.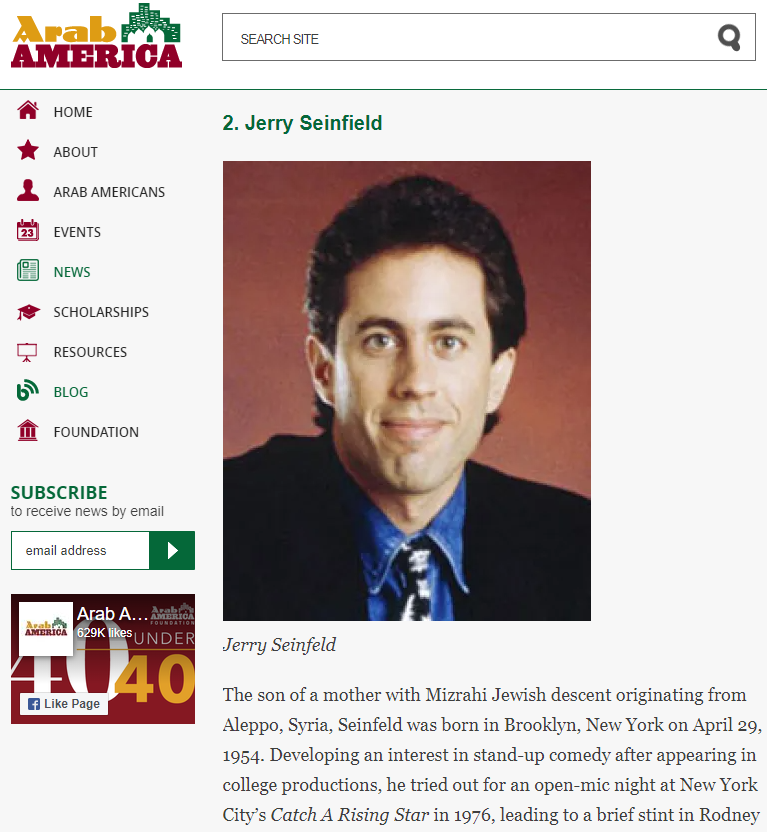 Fellow proud Jew and Zionist Paula Abdul is also on this list of Popular Arab American Entertainers of the 20th Century.
The author of the piece is someone called Holly Johnson, who I assume is not the former lead singer of Frankie Goes to Hollywood, but who the hell knows now.
Hat tip: Imshin