Palestinian Propaganda Again Puts Their Stamp on 'Ridiculous'
Anti-Israel propaganda outfit Quds News Network have posted the following on their Facebook page: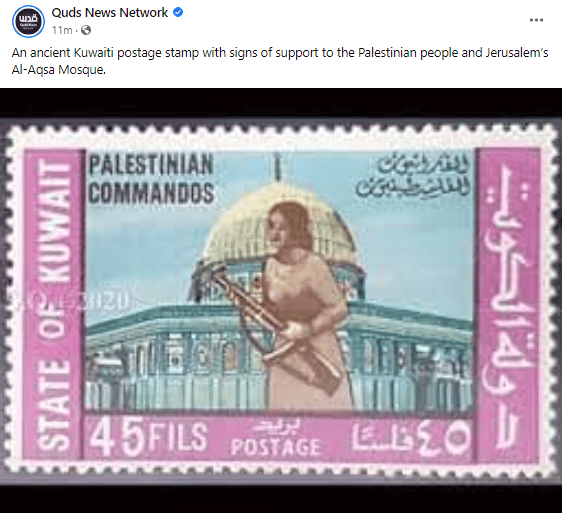 Again, that is the Dome of the Rock, not Al Aqsa mosque. Apparently, all part of our nefarious plan to confuse those who supposedly revere their Jerusalem holy sites.
By the way, the stamps are from 1970:
No wonder they consider themselves an "ancient" people, despite having their identity as such invented post WWI.
With such a warped sense of time, it is no wonder they also consider these two to be "youths."