Palestinian Propagandists Still Can't Correctly Identify Places in Israel: Metula Edition
From the Dept of Propagandists Who Claim to Love 'Palestine' But Don't Even Know Its Geography: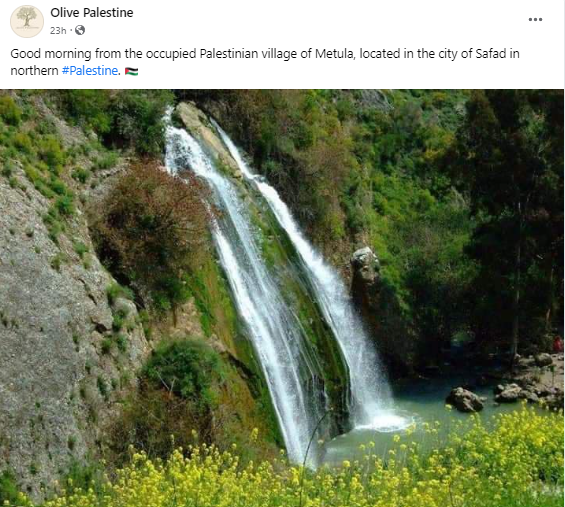 Metula is not located in Safad; they are two very different places. Metula is a town next to the northern border with Lebanon, while Safad is a city in the Northern District of Israel, located about 47km away from Metula.
As for the waterfall, at least they more or less got its location correct this time.
Hat tip: Damian