Roger Waters' Latest Antisemitic Lie
Fresh from his Mr Bean impersonation at the UN and latest "up yours" to the other Pink Floyd members, Roger Waters has resumed normal transmission – namely stoking hatred against the Jewish people with outright lies.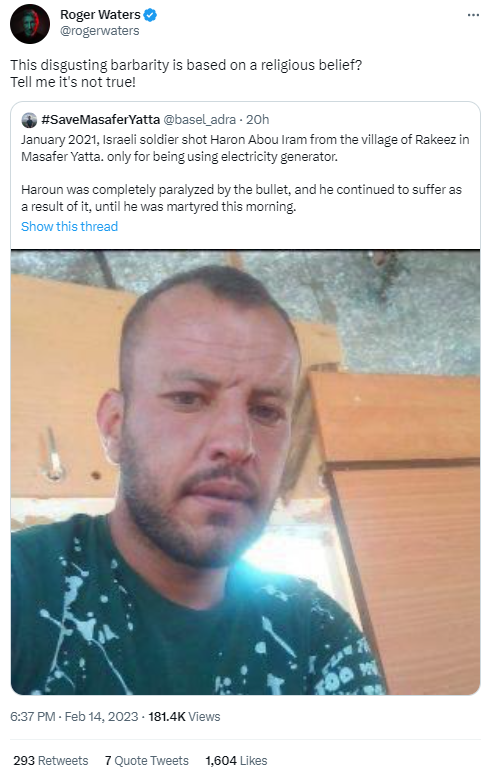 According to Ha'aretz, the IDF claimed he was shot because the soldiers' lives were in danger. The footage of the incident is inconclusive because the camera is not on him at the time he was shot, but you can see there was a scuffle:
It could be he lunged at their gun. It could be a soldier panicked.
What I do know is that IDF soldiers are not shooting palestinian Arabs on the basis of them not being Jewish. This is a disgusting, unsubstantiated allegation based solely on the antisemitism of the accuser.
This not the first time Waters explicitly or implicitly talks about "Jewish supremacy," a favorite of the likes of David Duke:
Also note he never reacted to the murders of the three young Jewish people at a Jerusalem bus stop over a week ago, at the hands of a palestinian Arab terrorist. In fact, I do not recall him ever condemning such terror attacks.
I assume this is because he thinks palestinian Arabs have a moral and legal right to engage in such terrorism.