jenny tonge

-

search results

If you're not happy with the results, please do another search
"Jihad" Jenny Tonge speaks about the rise in antisemitism. Bad move on her part.
So which is it? Blatant liar or anti-Arab?
Remember, this is a Baroness and member of England's House of Lords
I am sure it matters little to Tonge that the murderer likely had no love for her beloved palestinians
The prune-faced witch is finding it harder and harder to restrain the inner Jew hater.
It is way past time for her to be expelled from the House of Lords
It doesn't matter what Israelis do or is done to them, "it still does not excuse the Occupation"
I think only good things would come of organising a tea party for Jihad Jenny.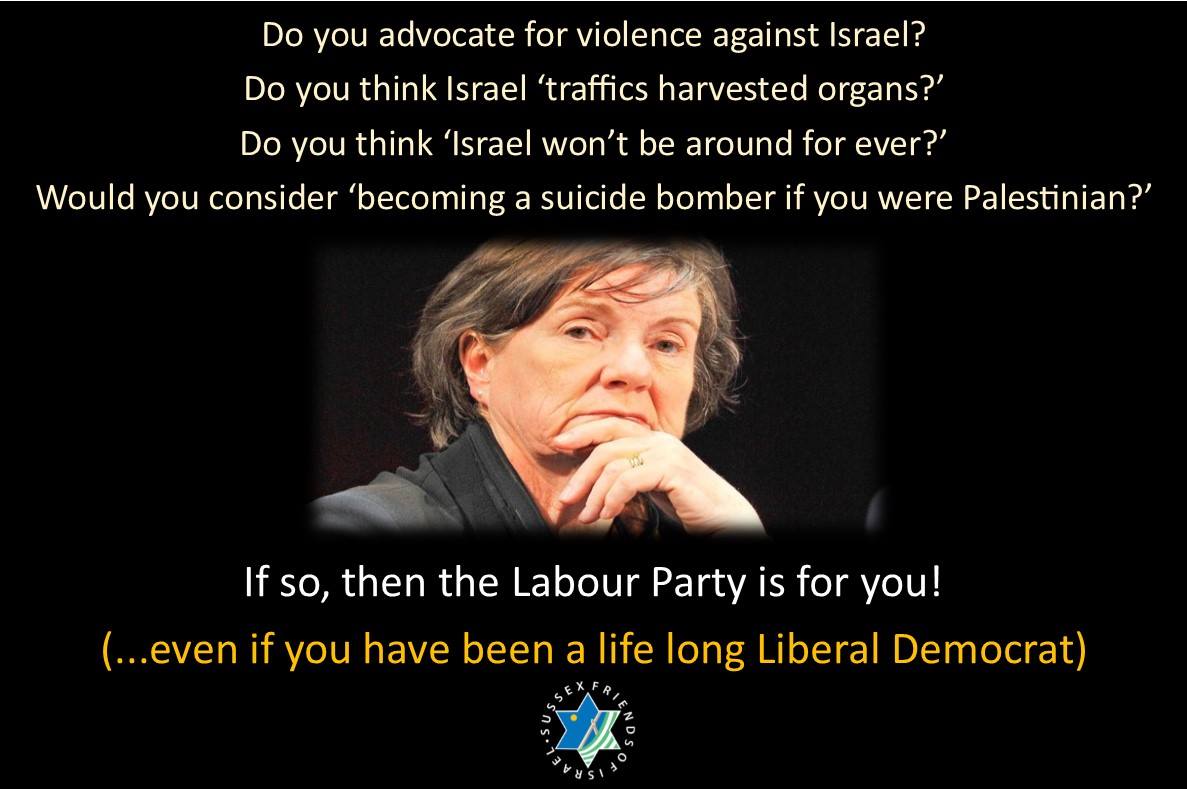 I'm sure she'll be as happy as a pig in mud over there.
More revelations confirming that Corbyn has a Jew problem
Nast anti-Israel prune face Jenny Tonge has resigned from the Liberal Democrats
Do you remember Jenny Tonge, the British MP who stated that she would consider becoming a suicide bomber if she were a PLO Arab? Well,...