malmo

-

search results

If you're not happy with the results, please do another search
Antisemitic hilarity ensues
Yesterday, I ripped Momo a new one. Today, it's Malmo's turn. Jewish residents in Malmo are furious after the Swedish town's mayor, Ilmar Reepalu, equated Zionism...
On Twitter, a hater by the name of Waqar Attari makes a huge claim...and he's got the video to prove it! Or does he?
If this is how she speaks to a Jewish newspaper, once can only imagine what she tells the Muslim world, or even her confidantes behind closed doors.
They seem to have difficulty with obvious things in Sweden.
A Journalist put on a kippa and walked around the Swedish town of Malmo, it went downhill from there.
Israel's ambassador in Stockholm has drawn Swedish ire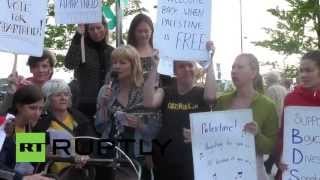 It takes a lot to make the music at the Eurovision song contest look good, but these anti-Israel protesters in Malmo Sweden have done just that
Mayor of Malmo and all-round Swedish meathead Ilmar Reepalu, and Swedish meatball lover the Swedish Chef.
The Swedish city of Malmo has seen a sudden influx of Muslim immigrants. And watch out - they are angry. Oh-oh. Swedish authorities in the southern...