sarah idan

-

search results

If you're not happy with the results, please do another search
Former Miss Iraq Sarah Idan launched some powerful truth bombs at the UNHRC recently.
Good things CAN happen to good people
Sarah has become a very outspoken critic of palestinian terrorism, and defends Israel at this very difficult time. 
During her trip to Israel, the wonderful Sarah Idan, Miss Iraq 2017, visited the Babylonian Jewry Heritage Center and met with Iraqi Jews
Ms Iraq 2017 Sarah Idan addresses Israelis at the AJC Global Forum
Six months after her selfie with Miss Israel Adar Gandelsman, Sarah Idan is in Israel - and she is not afraid to show it
As good as Eurovision in Tel Aviv has been, I believe the organizers missed an opportunity to include someone else as host
"Well done and special thanks. Keep doing great job!" - Danny Ayalon, former Israeli Deputy Foreign Minister and Israeli Ambassador to US "thank u 4 ur...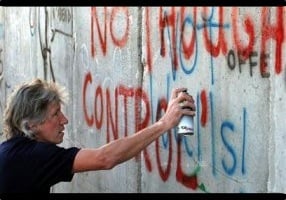 I've already published a Pro-Israel Celebrities post, so I think now's the time to post one on those who are anti-Israel